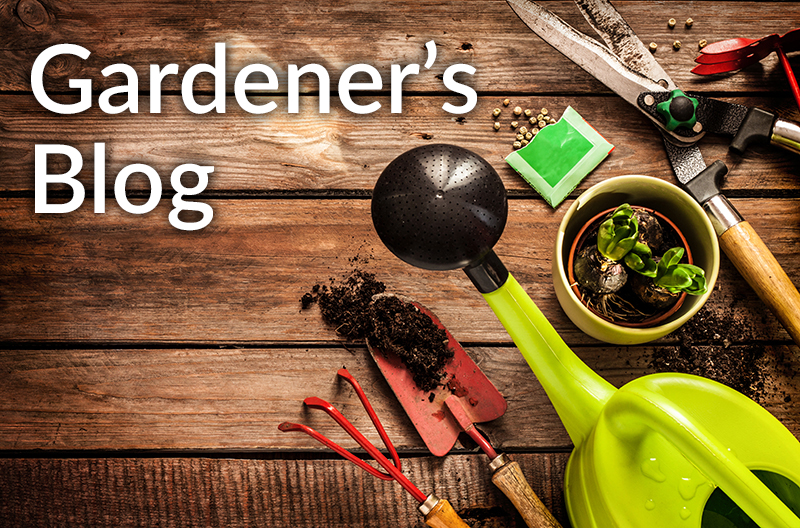 March to it! The last chance to renovate your leafy shrubs!
Charlie Rose, one of our horticultural experts here at the Compton Acres Plant Centre, provides some valuable advice for those with overgrown shrubs….
"March is a last opportunity to carry out renovation pruning on large overgrown or leggy deciduous shrubs. This process is usually carried out between November and March so don't leave it too late.
Many leaf dropping shrubs can be cut back hard in order to rejuvenate the plant or redesign its shape and structure.
Plants such as Photinia can become very leggy and back bud readily so can be taken back to a framework and re-grown with a follow up of regular light pruning through the growing months to keep in shape and increase ramification.
Dense Pittosporum tenuifolium that are well established and overcrowded may be reduced but require a little more tact than some shrubs. This is achieved by only taking back into the twiggy growth and not down to a bare trunk. This would tax the plant greatly.
Beware of flowering shrubs such as camellias, Rhododendrons and Azaleas for example. They flower on last year's growth and therefore you will sacrifice the precious buds that by now should be ready to burst on certain early varieties.
If a drastic prune is too daunting a lighter prune can be carried out!
This includes;
Cutting out crossing branches. These are unsightly and can lead to branches that are touching or rubbing, which can weaken the plant allowing in diseases.
Shoots that are growing straight up or straight down. Removing these should allow more light into the plant.
Dead or diseased branches.
Overly weak or, contrary to this, overly strong shoots. Weak crowded out shoots may not flourish and are therefore wasted energy. Overly strong shoots develop an unbalance in the plant. Therefore a reduction in these can redress the balance and energy back into weaker shoots.
Whilst carrying out this work look for pests, disease or fungal problems. Prevention early is often easier than tackling a larger problem later in the season.
Do not prune Acers at this time of season. Sap is rising from the roots with sugars being produced ready for a year's growth. Branch pruning will produce heavy bleeding of this sap and weaken the plant.
Instead wait for a first flush of growth and either pinch out growing tips to keep the plant contained or alternatively cut new shoots back to two or three pairs of leaves. By mid-way through the season your Acer will have put on new growth again but with better shape and density.
So some shrubs can be cut back and others must only have light work carried out from now on through the season.
If in doubt it pays to research before the cuts are made!
Or call in at the plant centre for advice as we're always happy to help!"
Compton Acres Plant Centre is open 7 day a week, 10am – 4pm and stocks a wide variety of perennials, shrubs and seasonal bedding plants as well as unusual and exotic species! Whether you're looking for something to brighten up your home garden or some horticultural advice; Charlie and the team are always happy to help.