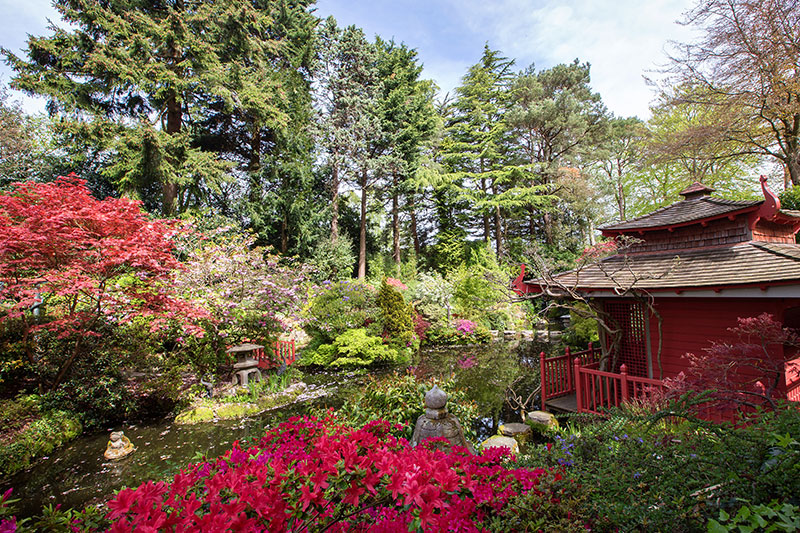 We are pleased to announce our annual Japanese Weekend has been extended to a full week. It will now run from the Saturday 29th April to Sunday 7th May 2017. Highlighting the magnificence of our Japanese garden in full Spring bloom, this year our Japanese Week is going to be bigger and better than ever before.
Built by Thomas Simpson, the original owner of Compton Acres, our Japanese Garden perfectly encompasses the elegance and serenity of Japanese horticulture. Regarded as one of the finest examples in the country, it features an authentic Red Tea House, a variety of spectacular plants, a large Koi Pond and many original Japanese sculptures imported into the gardens during the 1920s.
To celebrate this historic garden at its best, we are hosting dedicated tours with gardening experts. They will be on hand to offer their guidance on how to recreate a Japanese garden at home. Many of the beautiful Japanese plants featured in the gardens will also be available for people to purchase in our Plant Centre. These will include a fine selection of Acers, Rhododendrons, Azaleas, Pines, Bonsai Trees and Bamboos to name but a few!
To find out more, please give us a call on 01202 700 778.