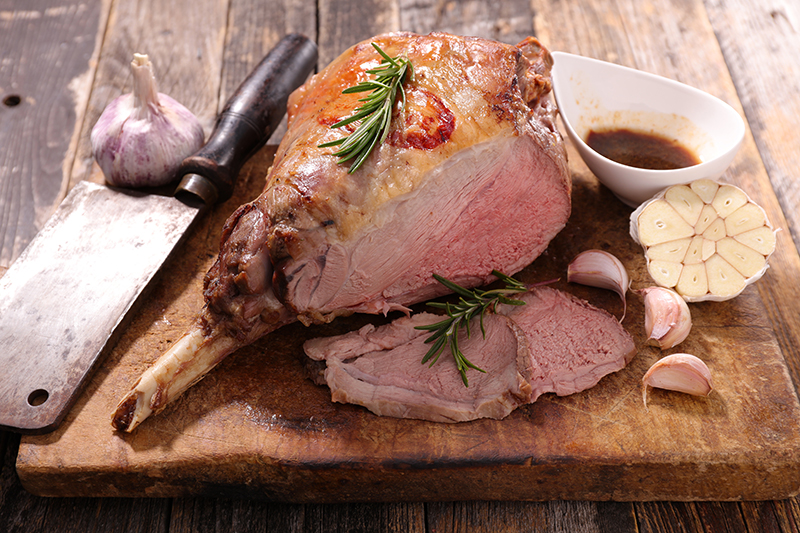 Being caring, dependable and comforting are just some of the qualities that make our mums so special. Taking place just once a year, Mothering Sunday is the perfect opportunity to show all our fabulous mothers the special place they have in our hearts and how much we appreciate them for being who they are.
On this occasion, there is no better way to say thank you to mum on her day, than to treat her to a delicious three-course meal at Compton Acres.
Carefully created by Head Chef Viv and her talented team, this year's delightful Mothering Sunday Lunch Menu is an ideal gift to says thanks to mum for her unconditional love.
Between 12 pm and 2.30 pm, on Mothering Sunday our menu will include such culinary delights as a Cream of Celery Soup with Poached Quails Egg to start and a delicious Roast Leg of Dorset Lamb with Honey & Thyme Roasted Parsnips for the main course. An excellent treat, she will also be able to enjoy a choice of scrumptious desserts including mother's favourite Double Chocolate Cheesecake with Honeycomb & Clotted Cream.
As our own personal thanks to all the wonderful mums out there – we are giving mums who come for lunch free entry to the gardens and a potted spring plant to take home and enjoy!
Join us at Compton Acres on Sunday the 26th of March to celebrate.
Lunch will be priced at:
Adults: £22.95 per head
Children under 12 years: £7.95
Full payment is required upon booking.
To Book Your Table call 01202 700778.
Our special Mothering Sunday Lunch menu will include:
Starters
Cream of Celery Soup with Poached Quails Egg
Salmon, Smoked Salmon & Dill Pate with Pickled Cucumber & Radish, served with Toasted Sourdough Bread.
Roquefort Cheese Tart with a Walnut & Rocket Salad.
Main Courses
Roast Leg of Dorset Lamb served with Gratin Potatoes, Honey & Thyme Roasted Parsnips & Carrots, Spring Greens, Mint Sauce & Gravy.
Free-range Chicken Breast, cooked in Riesling Wine, with Wild Mushrooms & Cream, served with French Beans, Roast Shallots & New Potatoes.
Roasted Vine Tomato & Sun Blush Tomato Risotto with Mascarpone Cheese & Basil Oil.
Desserts
Marshmallow Meringue with Poached Rhubarb & Purbeck Stem Ginger Ice Cream
Banana Tart Tatin with Spiced Rum Chantilly Cream
Double Chocolate Cheesecake with Honeycomb & Clotted Cream
Trio of Purbeck Ice Creams
Coffee & Mints