We have just received a delivery of beautiful Azaleas and Rhododendrons from our local growers.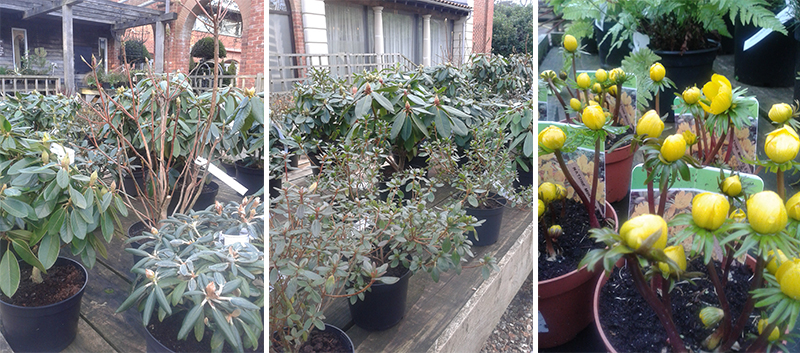 They include small evergreen Azaleas suitable for patios to 3ft high Rhododendrons which are great for a border. The Rhododendrons are full of huge buds ready to burst into flower and give a spectacular display in your garden in Spring. We also have Rhododendron Yakushimanum, known for their prolific flowering, which is an ideal plant for gardens on lime-free soil. It can be grown in many different situations including full sun, is fully hardy, has a round compact habit and, as it is relatively slow-growing, remains small over many years.
Also arrived in the Plant Centre are plenty of potted bulbs. We have small attractive containers of Narcissus tete a tete, Hyacinths and Muscari which are perfect for gifts. Also Snowdrops, Tulips, Crocus and the amazingly bright yellow coloured bulbs of Winter Aconites, which are blooming spectacularly. All are great additions to your Winter/Spring garden.