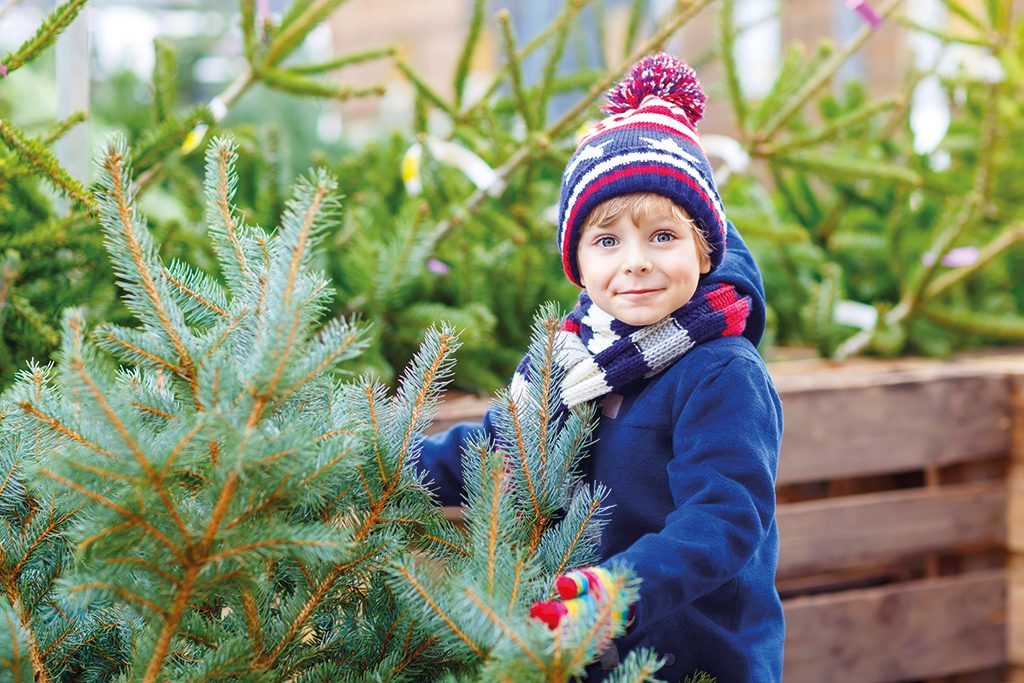 There's less than a month to go until Christmas Day and it is finally time to sort out your most magnificent of festive home decorations.
This year we have expanded our stock and have a delightful range of premium quality Christmas trees in all different sizes available in our Plant Centre. These start from the popular 3ft and 6ft sizes, that are perfect for small spaces and living rooms, to magnificent 12ft and even 15ft trees! These are suitable for the front gardens or even larger hallways.
Our varieties include Nordmann Firs which feature glossy, forest-green needles and excellent needle retention – meaning that they last very well into the Christmas season with proper care. With tree prices starting from £30, we also have Fraser Firs with their glorious shape, dark blue-green needles and wonderful scent.
Proving very popular, our trees are already flying off the shelves so please make sure you head down to the Plant Centre as soon as possible to avoid any disappointment. Our staff are more than happy to take the strain by preparing your tree's base, netting it and carrying it to your car. You can even make a real event of it with the family at weekends and browse our trees whilst sipping on a complimentary mulled wine made in our kitchens.
Whilst you're here check out our real, handmade wreaths. With artificial alternatives available should you so wish, they are a lovely festive compliment to any front door.
If you would like us to handpick and reserve a tree for you, please call 01202 700778 or email plantcentre@comptonacres.co.uk.