This year we are providing families with a truly spectacular choice of Christmas trees at the plant centre!
Catering to demand, we are now stocking a higher quantity of large trees this year, with our tallest at 15ft high! We'll also have a fantastic selection of 12ft trees ideal for outdoor display or larger living rooms and hallways. Our usual selection of trees will also be on show right through our plant centre with sizes ranging all the way down to 3ft. Prices start from £30 with a choice between our well known non-drop Nordmann Firs, scented Fraser Firs and this year the addition of potted trees up to 1m.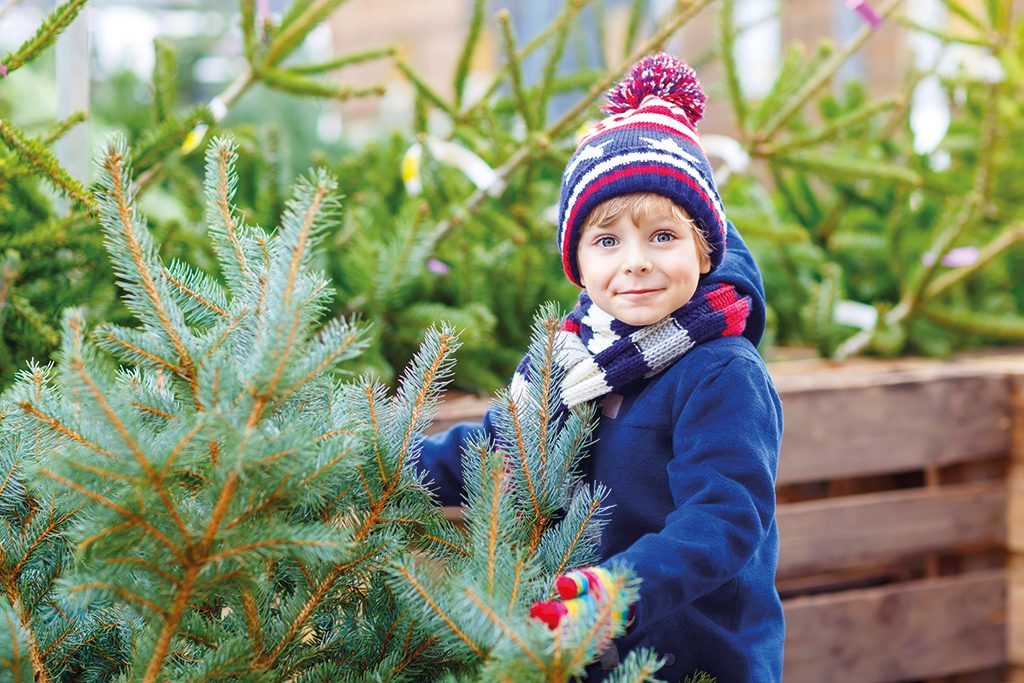 Real wreaths handmade especially for us will compliment any front door with the alternative of artificial wreaths should you so wish.
Make a real event of it with family as many do year on year with us, sip on a complimentary mulled wine made in our kitchens and served at weekends.
Let us take the strain by preparing your tree's base, netting it and carrying to your car!
We can give any advice you may need to keep your tree in tip top condition with the added benefit of knowing that we personally have taken every step to keep your tree fresh. This includes a close relationship with our supplier in Wales, regularly opening up fresh trees, turning them for maximum light and keeping them in the open for rain water to keep them hydrated. News from the plantation is that it's been a good spell of weather to help the trees into a dormant state. Perfect for harvesting and looking good throughout the festive season.
A large selection of gifts are available perfect for the gardener or anyone green fingered. We will be showcasing some lovely new products from Burgon & Ball for house and garden alongside eye-catching Christmas decorations.
We will also have a selection of winter flowering plants along the covered walkway for the avid gardener.
Trees will be ready to purchase from Friday 24th of November.
Alternatively it is perhaps a good idea to pre-order your tree with us, especially if you would like a larger size, as demand will be high. Payments can be made over the phone. We will then choose a tree of your description as soon as they reach us to place aside.
For enquiries/pre-orders please phone and ask for the plant centre or email plantcentre@comptonacres.co.uk