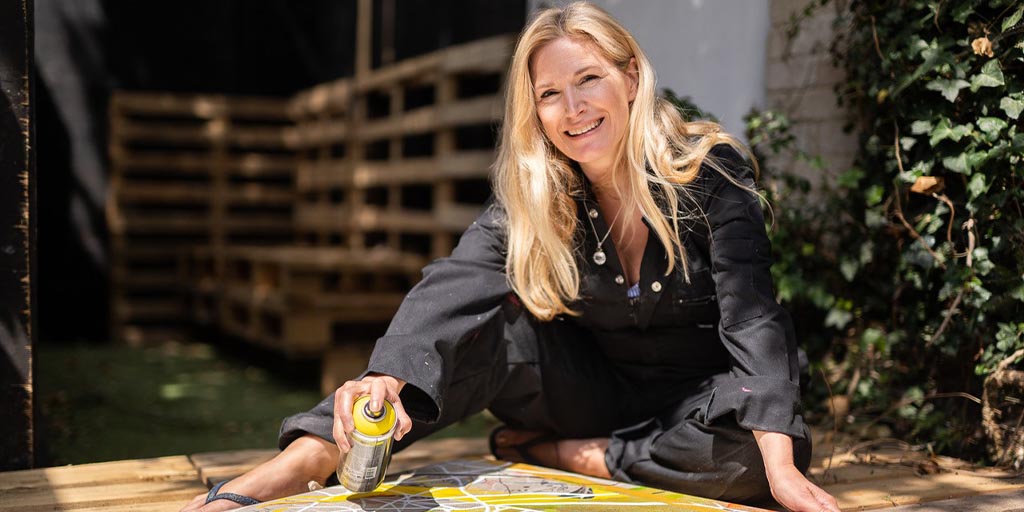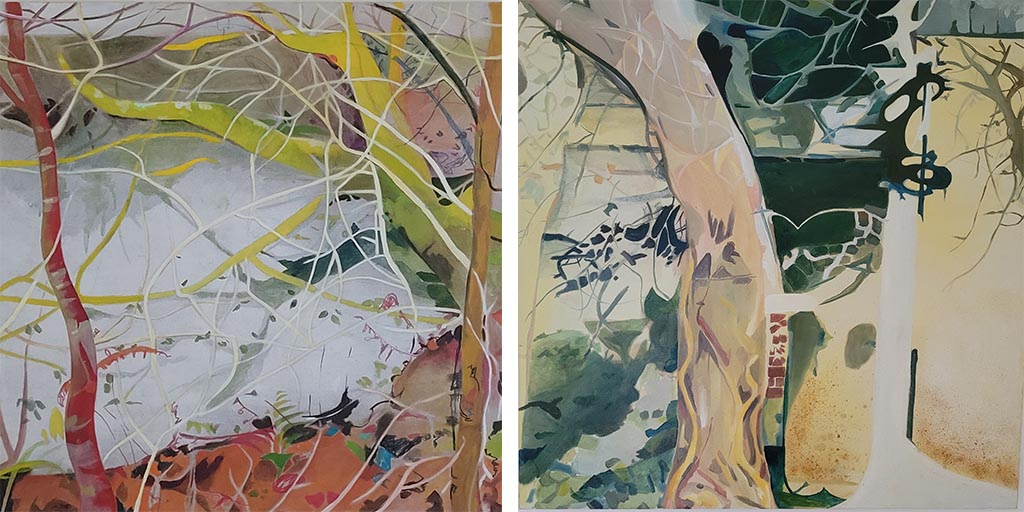 Art Classes in the gardens
Come and enjoy this exciting opportunity to explore drawing and painting with various mediums in the tranquil setting of Harbour View Studio utilising the stunning gardens at Compton Acres as your landscape. You'll be learning composition, line, tone and colour to create your very own work of art.
Tuesday 23rd August –  Italian Garden Vista – Acrylic (Tickets)
Sunday 18th September – Japanese Gardens – Watercolour (Tickets)
Sunday 16th October – The Wooded Valley – Drawing and painting (Tickets)
BOOK ONTO AN ART WORKSHOP WITH INGA
All workshops will be held at Harbour View Studio, Compton Acres with each one focusing on a different area of our unique gardens.  You'll have exclusive access for an hour before we open to explore in your own thoughts, and get ready for the class of that day. Tea, coffee and a light lunch will be provided with all the materials unless otherwise stated. Classes start at 9am and finish at 4pm. All classes priced at £125 and can be booked at our ticket office or through this link
Meet Inga Street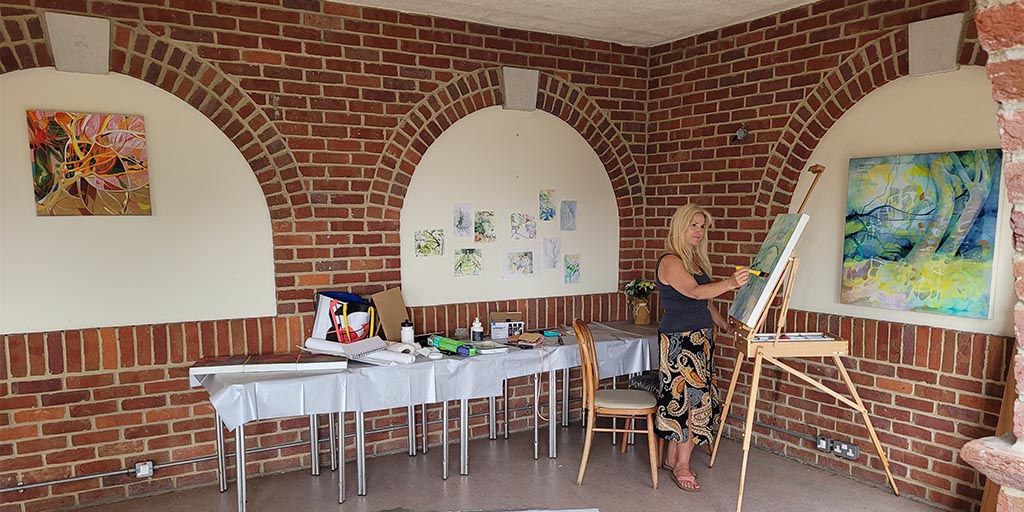 New artist in residence Inga Street, grew up locally and has ventured into the world in search of inspiration to fuel her passion for all things art. Since graduating with a BA in Fine Arts from Central St Martins, Inga has exhibited in London and the South, including Camden Arts Centre. She was Artist in Residence at the prestigious Knoll Gardens and her work is held in private collections both in the UK and internationally.
Inga's renowned style encompasses the essence of nature with a modern and striking style, using vivid colour to truly stand out from the crowd.  Her large artworks immerse you into thought, willing you to create your own definition of what you see and what elements the painting is built on.
Inga comments: "Compton Acres is more than a garden to me, it's a repository of memories. As a child I came to Compton Acres with my mother and grandmother, as a mother I brought my own children here and one day I hope to bring my grandchildren. It feels timeless to me, although many things have changed, the character and the important things remain the same."
During August 2022, Inga Street will be based at what was the Harbour View Café where she will set up a temporary studio as part of the makeover to transform the old café building into a new creative hub. It is here that Compton Acres will be offering workshops with Inga using various mediums and of course the gardens as inspiration. Art classes will run throughout the year with the first 3 dates released above. Inga will also offer open house throughout August, in the newly transformed Harbour View Studio where visitors can watch her at work as she loses herself in the magic of Compton Acres creating new pieces. All leading to her exhibition starting with an exclusive opening night on Tuesday 15th November 2022 hosted by The Italian Villa.