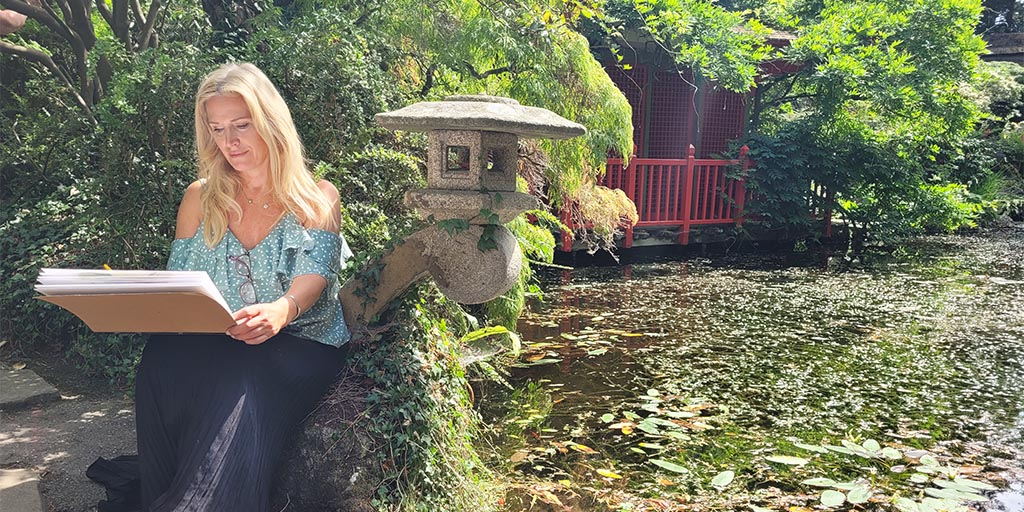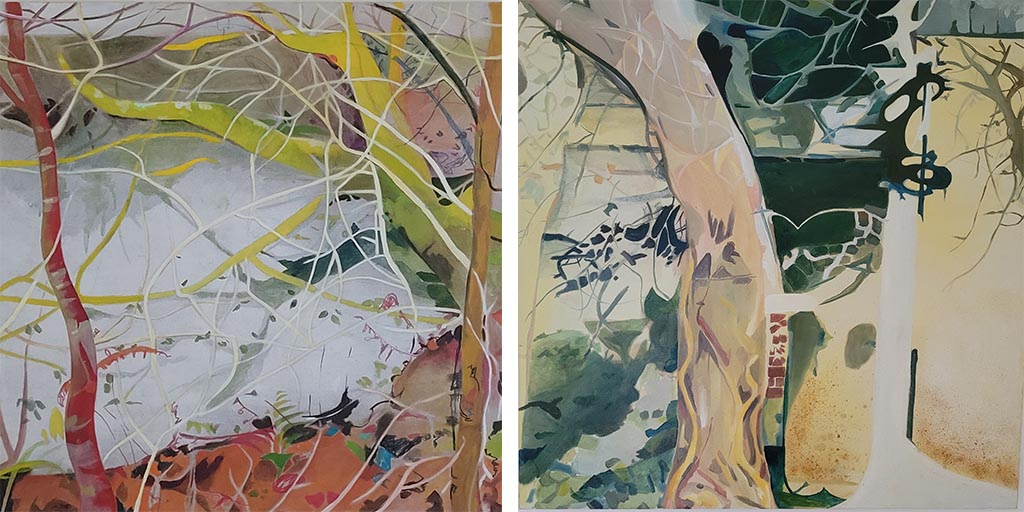 Meet Inga Street
Inga Street, grew up locally and has ventured the world in search of inspiration to fuel her passion for all things Art. Since graduating with a BA in Fine Arts from Central St Martins, Inga has exhibited in London and the South, including Camden Arts Centre.
She was Artist in Residence at the prestigious Knoll Gardens and her work is held in private collections both in the UK and internationally. Inga's renowned style encompasses the essence of nature with a modern and striking style, using vivid colour to truly stand out from the crowd.
Her large artworks immerse you into thought, willing you create your own definition of what you see and what elements the painting is built on. Inga comments, "Compton Acres is more than a garden to me, it's a repository of memories. As a child I came to Compton Acres with my mother and grandmother and as a mother I brought my own children, one day I hope to bring my grandchildren. It feels timeless to me, although many things have changed, the character and the important things remain the same and as I remember them always being.