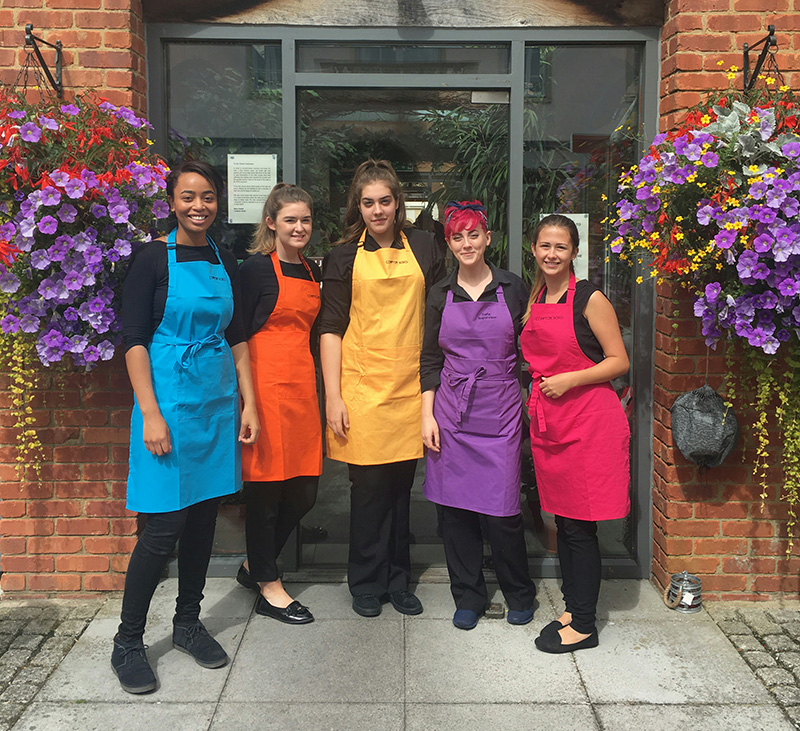 Have you been into our café and tearooms in the last month? If so, it's likely you would have spotted our staff's dazzling new uniforms – they're hard to miss! With aprons in bright fuchsia, rose pink, hydrangea blue, daffodil yellow, and orange they've been described as being "as colourful as our gardens". We tend to agree!
Of course, behind the new aprons, our fantastic staff still have the same tireless commitment to customer service. They will always ensure you have the best time in our café and tearooms as you tuck into our delicious homemade goodies or sip on a nice hot cuppa! Expect service with a smile as bright as their uniforms, nothing is too much trouble, and we'll always go the extra mile.
We hope to see you soon!