An exceptional new range of plants is now available in the Plant Centre! Perfect for planting at this time of year, we have selected some standout examples which will please the eye and transform your garden into an oasis of colour through the coming seasons.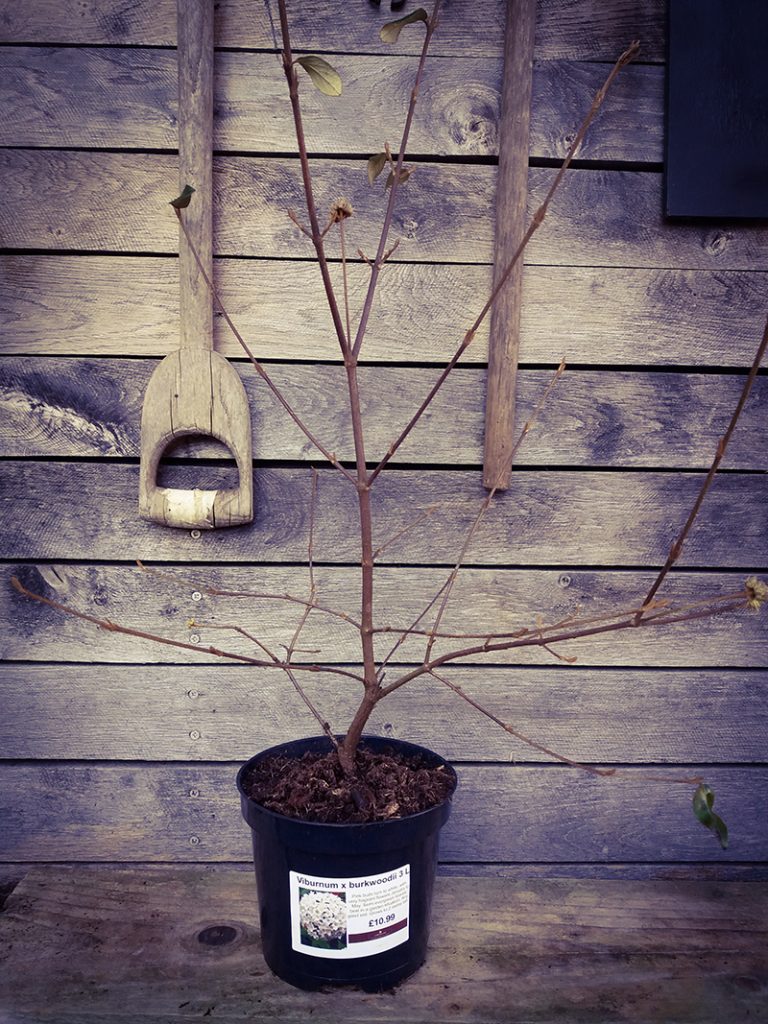 Burkwood Viburnum
Only recently arrived, the delightful Viburnum x burkwoodii has clusters of small, often fragrant white to pink flowers from January to May. This gorgeous specimen has semi-evergreen leaves and will grow to 2m in height. Thriving in good soil, you can see the Burkwood Viburnum featured in our gardens and purchase your very own in a 3L container for £10.99.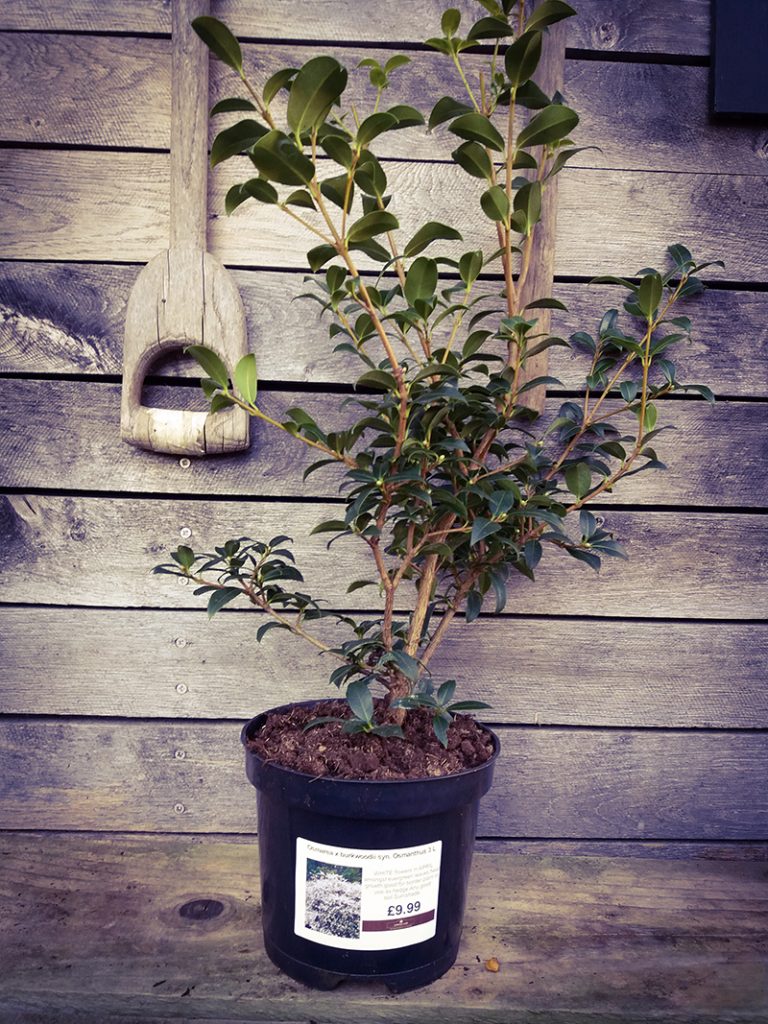 Burkwood Osmanthus
Another beautiful Burkwood, the Osmarea x burkwoodii has highly fragrant white flowers in April that are carried amidst small, oval and dark-green leaves. With a habit of neat growth, it is an excellent plant for borders and hedging. When planted in either the sun or in the shade, it does well in any good soil. These are available in 3L containers for £9.99.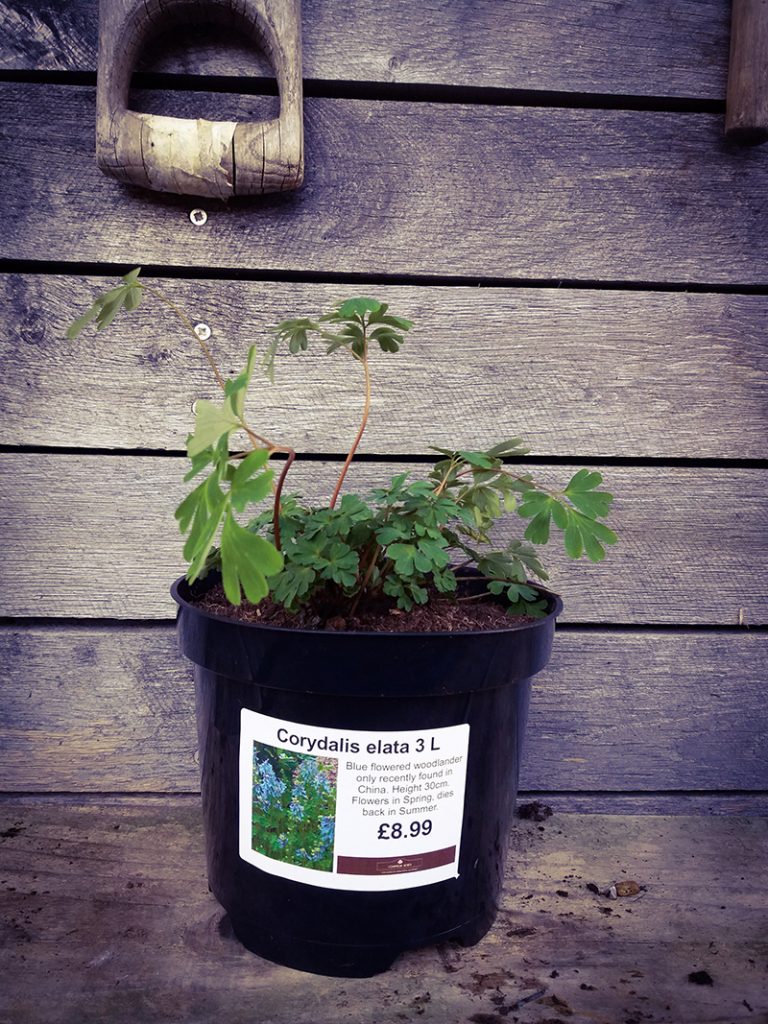 Blue Corydalis
The blue flowered Corydalis elata is a new woodlander species only recently discovered in China. Growing to a height of 30cm, the plant forms clumps of elegant, lacy yellow-green leaves, bearing upright stems with dangling tubular bright blue spring flowers. If you would like to enjoy these in your garden, choose a site with dappled sunlight and rich woodland soil. You can purchase them for £8.99 in 3L containers and be one of the first to grow them in a home garden in the UK!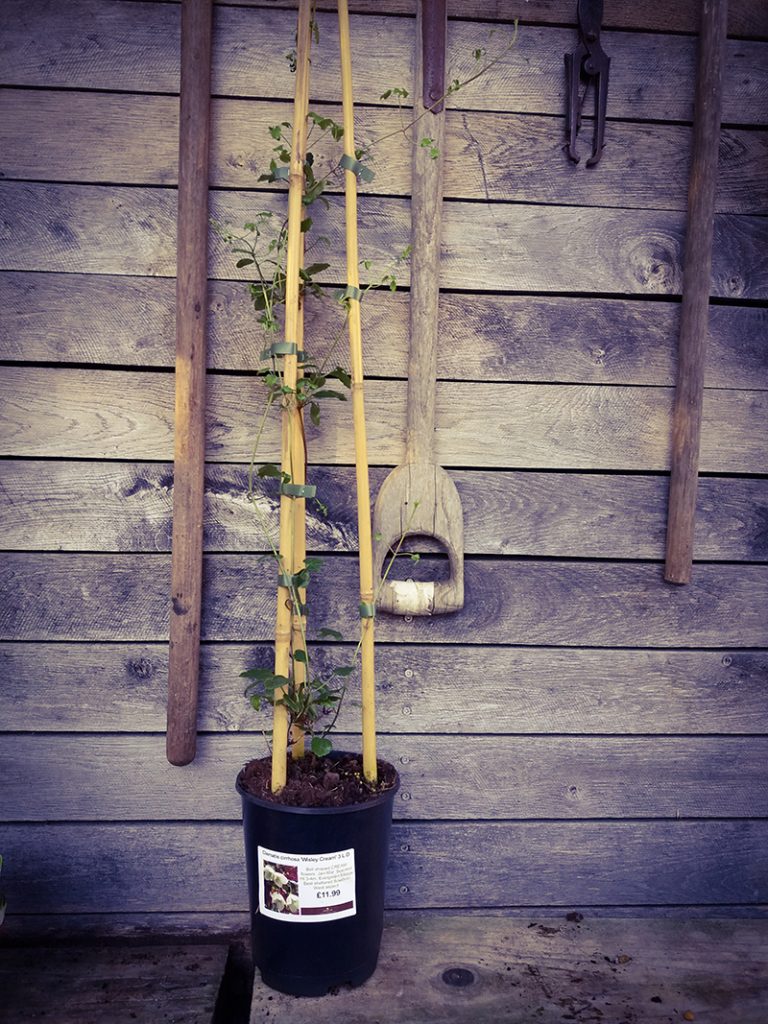 Clematis Wisley Cream
Known for their majestic swathes of flowers, Clematises are perfect for coating bare walls and fences. This is particularly true for the Clematis cirrhosa which has an elegant bell shaped snowy flowers from January through to March. An excellent evergreen woody climber, it will grow to a height of 3-4m. When planting this Clematis at home, remember it does best when sheltered on a south or west facing aspect. Right now, we are selling 3L container for just £11.99.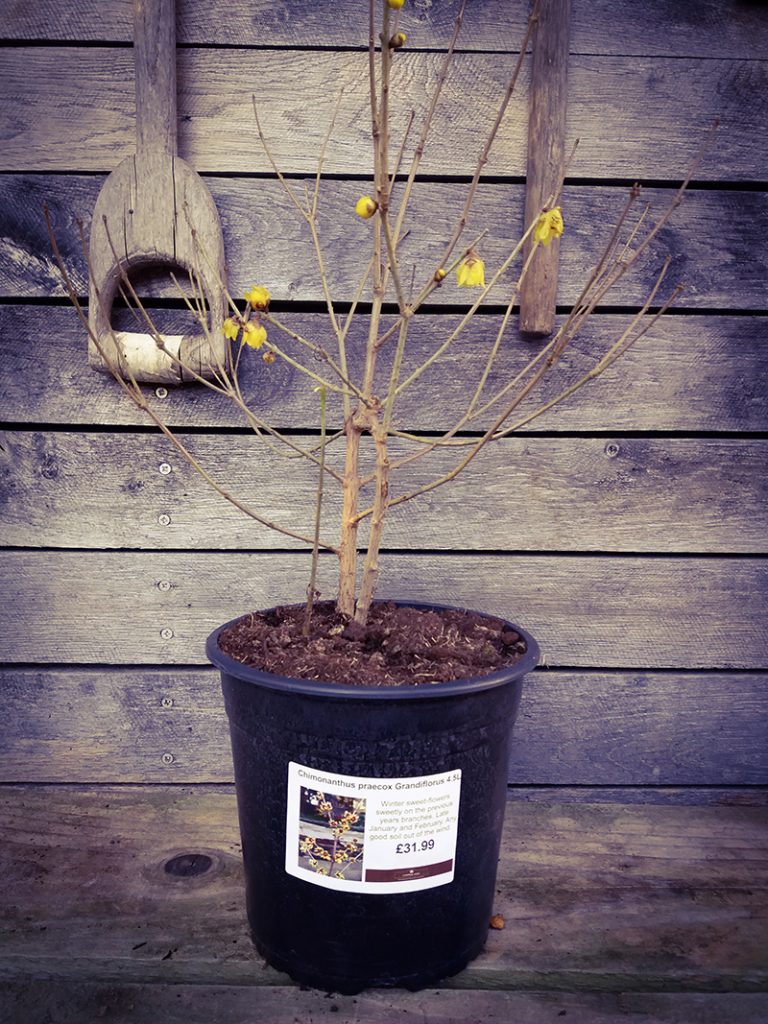 Grandiflorus
A superb addition to any winter garden the Grandiflorus Chimomanthus praecox has highly fragrant, bowl-shaped, many-petalled yellow flowers through late January and February. A deciduous shrub, it will do well in any good soil but must be kept out of the wind! Available now, you can purchase a 4.5L container Grandiflorus for £31.99 in the Plant Centre.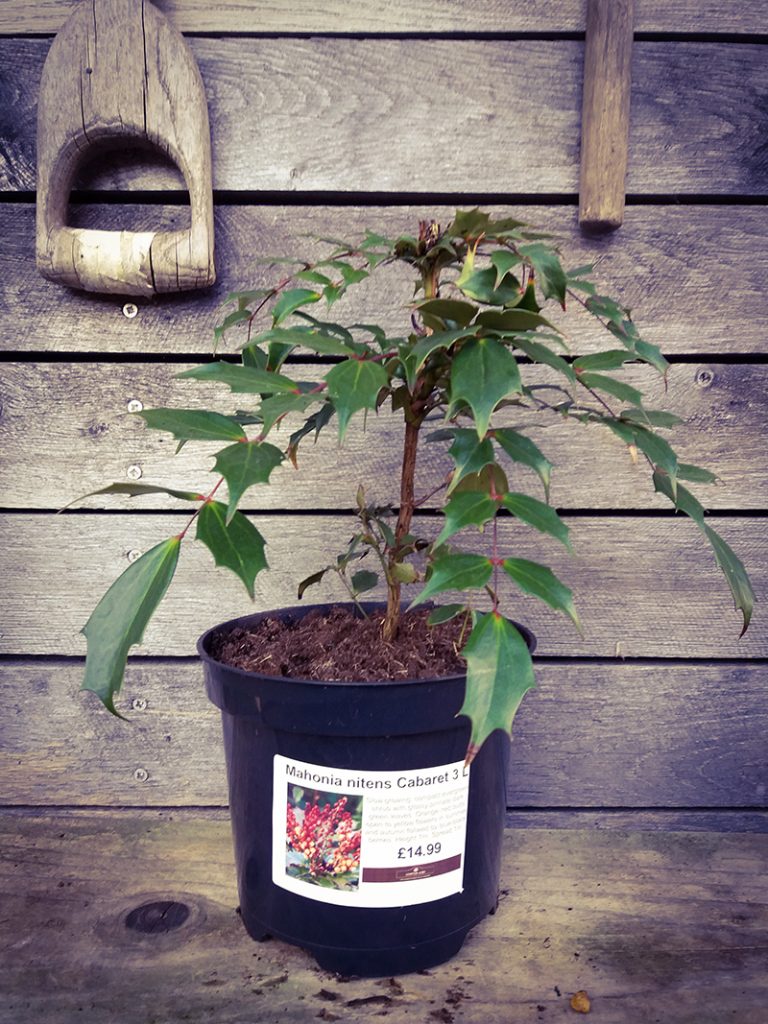 Mahonia Cabaret
Truly a garden showstopper the Mahonia nitens 'Cabaret' is a slow growing compact evergreen shrub with glossy pinnate dark green leaves. New to the UK it has clusters of orange-red buds which open into spectacular yellow flowers in summer and autumn. Growing up to 1m in height it is suitable for most small home gardens. You can see several fine examples of this magnificent Mahonia featured in our gardens and purchase your very own version in a 3L container for just £14.99.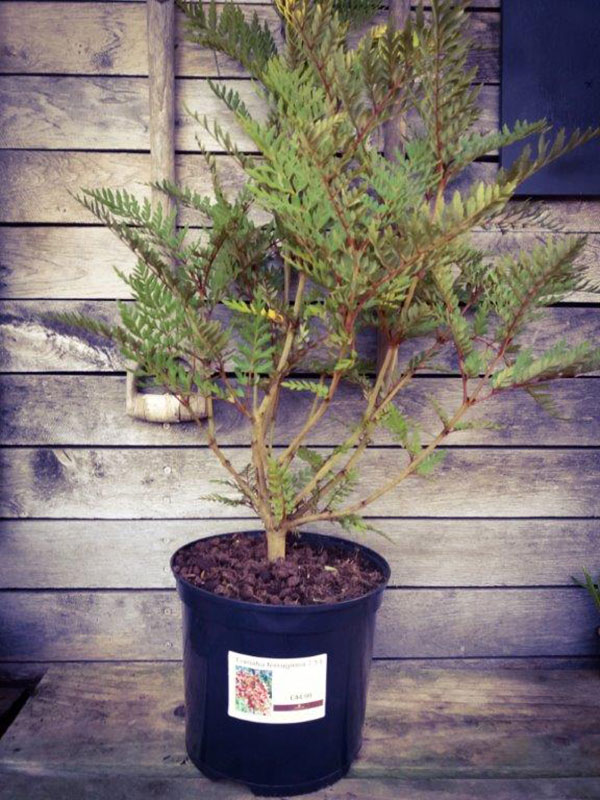 Lomatia Fuinque
Hailing from Chile and Argentina the evergreen trees, Lomata ferruginea are beautiful ornamental plants. They are distinguished by their deeply divided fernlike leaves, present all through the year, and the colourful star-shaped flowers that they bear in August and September. Hardy down to -10c, these plants require plenty of space as they grow up to 10m in height in favourable sites. They are available for £44.99 in 7.5L containers.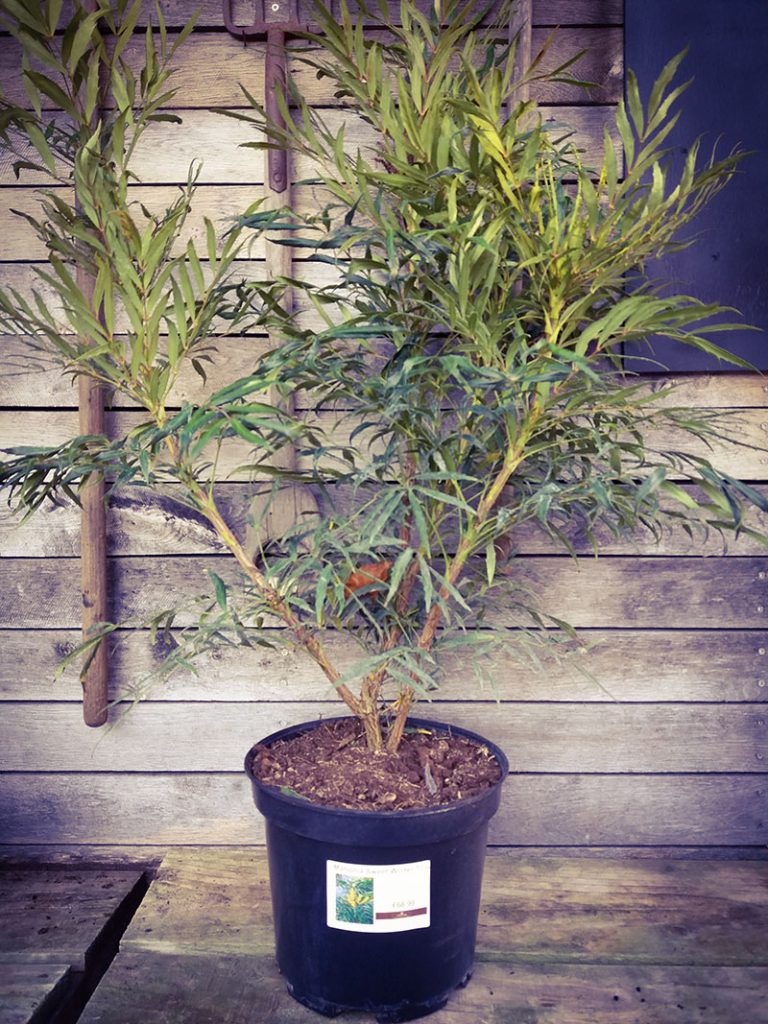 Mahonia 'Sweet Winter'
Mahonia eurybracteata is an excellent addition to the Plant Centre. Nicknamed 'Sweet Winter' it is a compact, upright and bushy evergreen with prickle free dark green serrated foliage. This plant provides delicious scents from mid-autumn into winter when it bears arching pillars of sweetly fragrant, yellow to yellow-green flowers. Large specimens are available in 10L containers for £68.99.
Sarcococca 'Sweet Box'
Visitors in our gardens will often stumble across the attractive aromas given off by the Sarcococca 'Sweet Box'. We are delighted to now have two varieties available for purchase in the Plant Centre.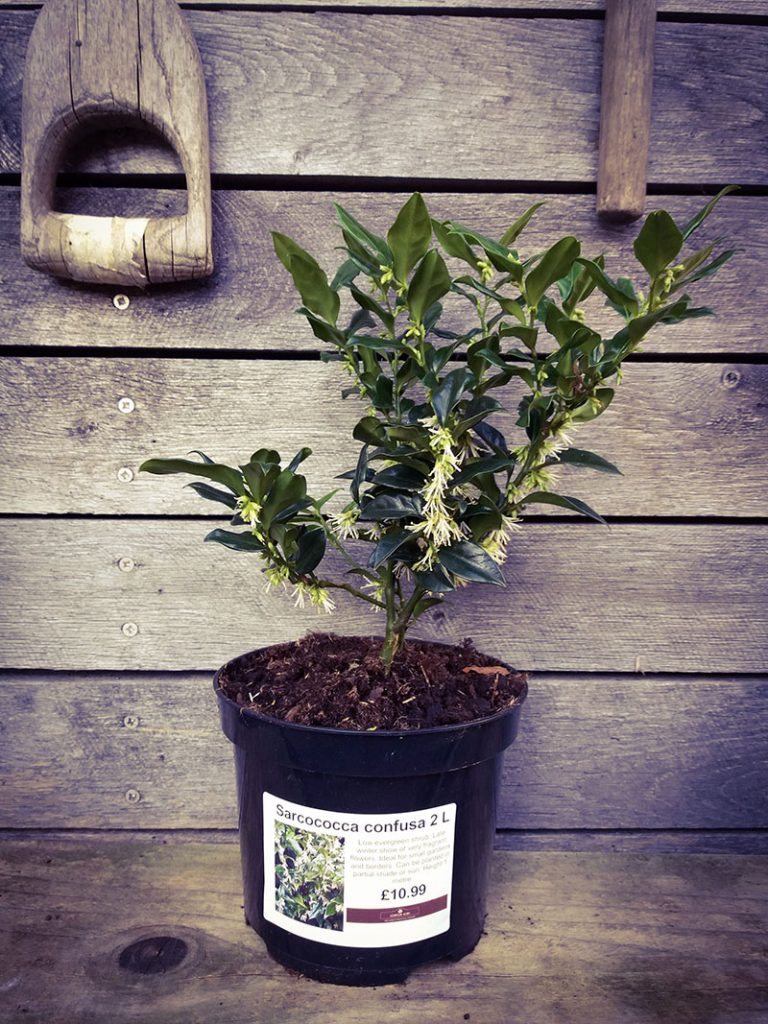 The first variety Sarcococca confusa has sweetly scented, pure white flowers from December to March held amongst glossy, dark green leaves. Growing to a height of 1m, they are ideal for small gardens and borders. Available for £10.99 in a 2L container, they can be planted in either partial shade or sun.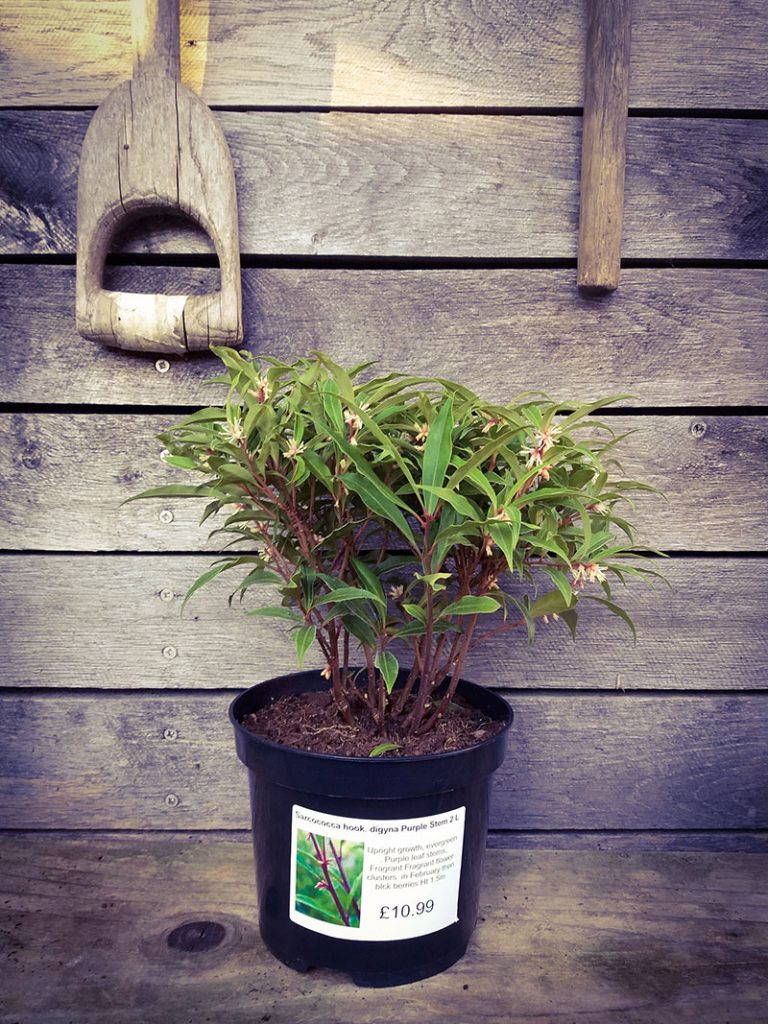 The second variety, Sarcococca hook var. digyna is differentiated by its luxurious purple stems and 1.5m in height upright growth. This plant features the fragrant flowers that are characteristic of all Sarococca. Blooming in February, its flowers are followed by attractive clusters of black berries. This variety is also available for £10.99 in a 2L container.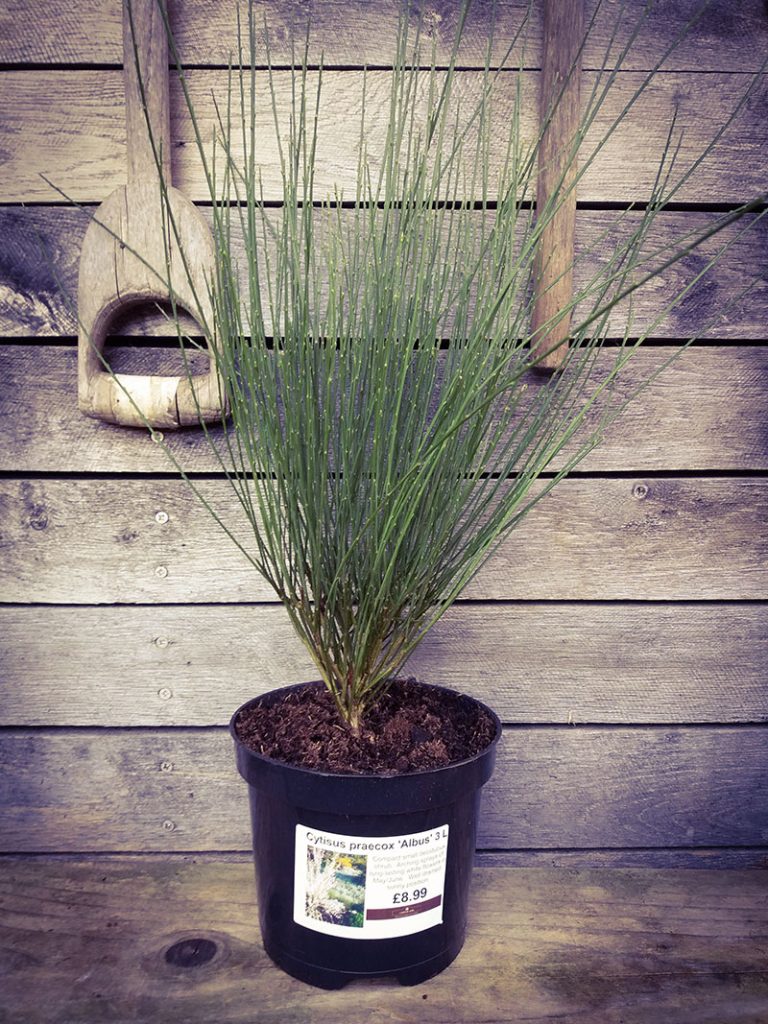 Cytisus 'Albus'
The Cytisus x praecox or 'Albus' makes an elegant showpiece in any garden with its arching swathes of long-lasting white flowers. These compact, deciduous shrubs are truly stunning when they flower in May and June. When planting at home, choose a well-drained and sunny position for the best results. You can purchase these in 3L containers in the Plant Centre for just £8.99.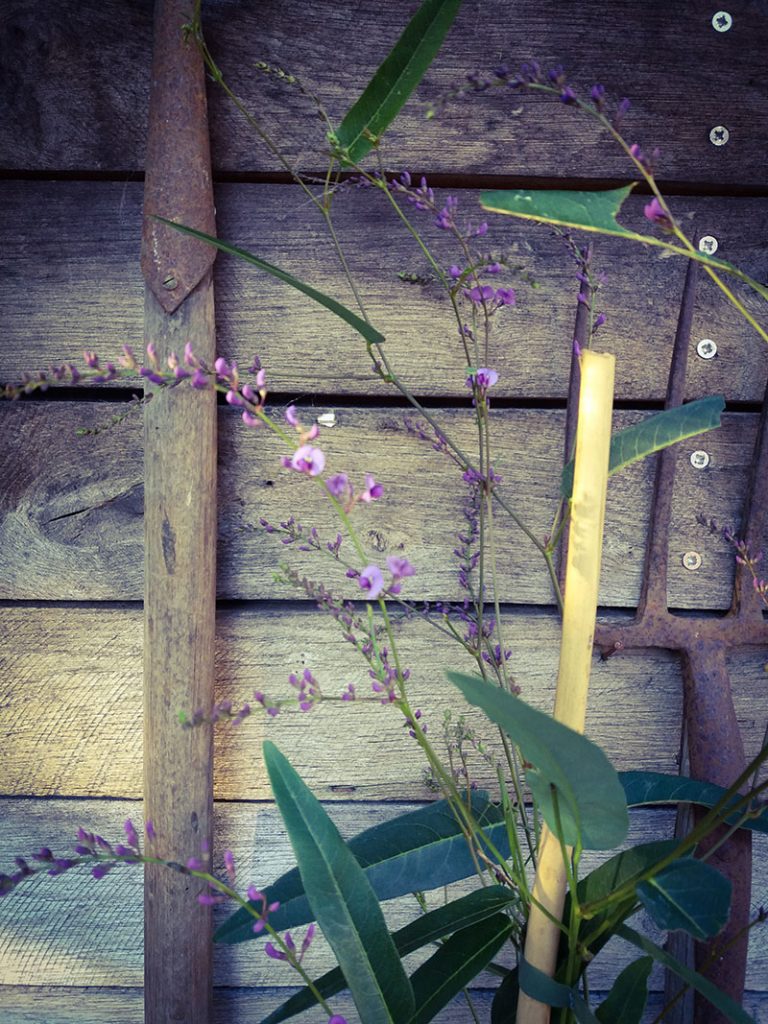 Vine Lilac
An unusual evergreen climber, the Hardengergia violacea Vine Lilac drapes long trails of purple flowers throughout the winter period. When planting at home be mindful that these plants benefit from being in full sun whilst also requiring some shelter from the wind. The Vine Lilac is available for £11.99 in a 3L container.