Mum's the Word…that will be on everyone's lips on Sunday 22nd March!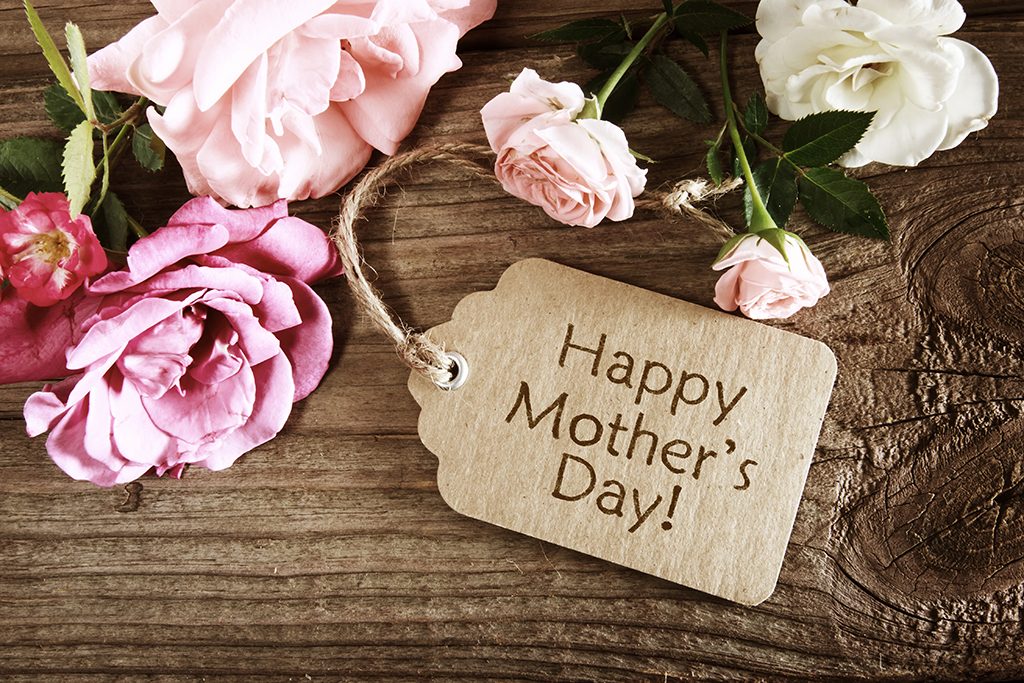 Here at Compton Acres, we've come up with the perfect way to tell your mum just how much she means to you. We've created a mouth-watering three-course lunch with a selection of delicious dishes including tasty vegetarian options and scrumptious desserts, followed by coffee and mints – if you've got room!
Included in our special Mother's Day celebration is free entry to our beautiful gardens. And, just so she knows for sure how amazing she is, there'll be a gift of a Potted Spring Plant for every Mum.
Nothing makes Mother's Day more special than with a delicious lunch, a walk through the gardens, and a gift to take home!
Mother's Day lunch is served between 12.00pm and 2.30pm.
Pre-booking is essential and payment in advance required.  Just call us on 01202 700778. We'll look forward to welcoming you.
Our Mother's Day menu
STARTERS
Butternut Squash Soup garnished with Parmesan Croutons & Toasted Squash Seeds
Or
Chicken Liver Pate with Sauternes Jelly, served with Pickled Plums and Toasted Brioche
Or
Deep Fried Calamari with Garlic, Lemon & Parsley Mayonnaise
Or
Twice Baked Cheddar Cheese Soufflé with caramelised  Black Grapes & Rocket Salad
MAIN COURSES
Roast Leg of Lamb served with Gratin Potatoes, Honey Roasted Carrots & Parsnips,
Buttered Spring Greens, Mint Sauce & Rich Pan Gravy
Or
Breast of Chicken with a Wild Mushroom & Leek White Wine Cream Sauce, served with Roast Potatoes & French Beans
Or
Pan Fried Salmon Fillet with Spring Vegetables, Baby New Potatoes & a Tomato & Avocado Salsa
Or
Beetroot Risotto with Griddled Goats Cheese
DESSERTS
Salted Caramel & Chocolate Tart served with Double Cream
Or
Passionfruit & White Chocolate Cheesecake with Purbeck Passionfruit Sorbet
Or
Rhubarb & Custard Pannacotta with Ginger Crumble Topping
Or
Classic Tiramisu
Or
Trio of Purbeck Ice Cream
Coffee & Mints.
£29.95 per head
£15.95 per head under 12 years
MUM'S TO RECEIVE A POTTED SPRING PLANT AND FREE ENTRY TO THE GARDENS