O Christmas Tree, O Christmas Tree…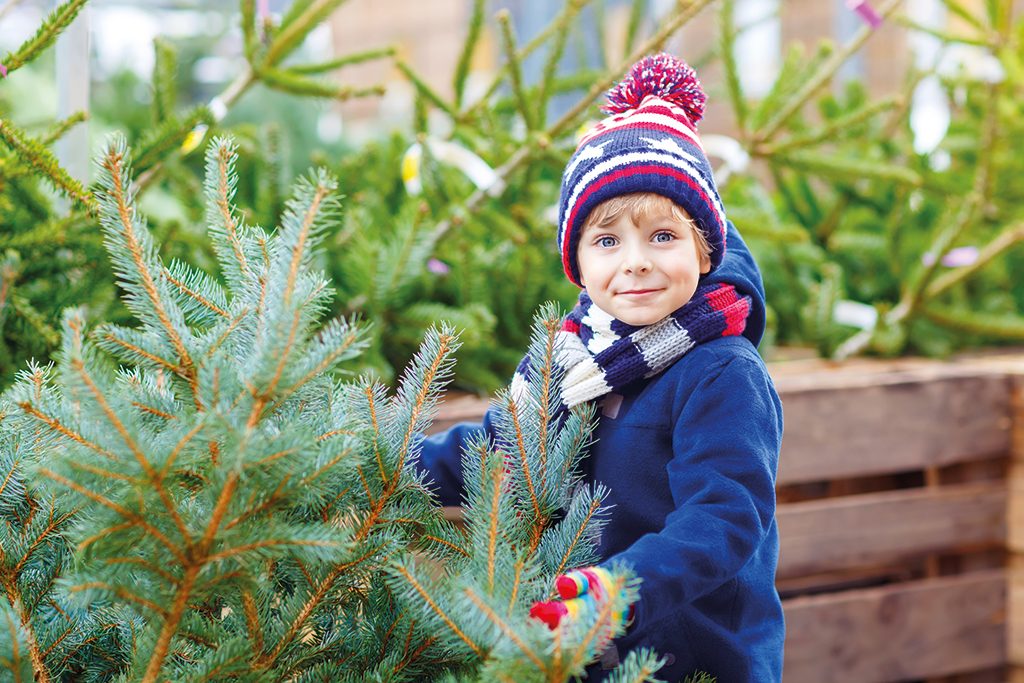 Choosing the Christmas Tree is one of the really special activities of the festive season. Selecting the right tree, bringing it home, retrieving the decorations from their year-long safekeeping, unpacking the baubles, many with memories attached – ah, yes, the Christmas Tree is the focal point of celebrations. Once the tree is up, Christmas can begin!
Here at Compton Acres, we recognise how important choosing the right tree is. From 26th November, we will have a wonderful range of premium quality, freshly-cut trees in stock. Every tree is unique; each variety has its individual characteristics. For instance, the popular Nordman Fir has glossy rich green foliage and soft needles meaning even the younger members of the family can help with the decorating. Then there's the spectacular Blue Spruce which, as its name suggests, has a beautiful colour ranging from silvery-green to a dramatic steel blue. Or, the lovely scented Fraser Fir with its wonderful Christmassy smell. You'll be spoilt for choice!
Our beautiful trees are available in a range of sizes from a compact 3ft high to a towering 12ft; we can even provide a 15ft tree on special order! Whatever your space, our friendly and knowledgeable staff will be on hand to help you select your perfect tree. They'll also net it up and carry it to the car for you. This year, too, we have a broader selection of stands to perfectly fit your tree, making it easier to position and display it.
Our garden shop will really get you in the mood for Christmas. Once you have the tree sorted, you can focus on all those other festive decorations: welcoming wreaths for your front door; magical Starburst lights and Folklore Ring lights; and delightful outdoor wicker reindeer. We have gorgeous and unusual gift ideas too – such as intricate handcrafted ceramic flowers and winter scented candles hand-made in Cornwall. Serious gardeners will really appreciate something from our range of Niwaki hand tools, robust and beautifully crafted with Japanese skill and precision. These high-quality tools are regularly featured on Gardeners' World.
With so much to choose from, you may want a little time to mull things over. We can help with that too! We will be serving our weekend customers with delicious, warming, mulled wine – compliments of Compton Acres.
Christmas starts at Compton Acres. Come and join the fun!