Artist At Harbour View Studio – Picassolina creating Holidays in Dorset collection.
The Dorset collection is available until 13th October (except: 7th October after 2pm, 11th October, 12th October)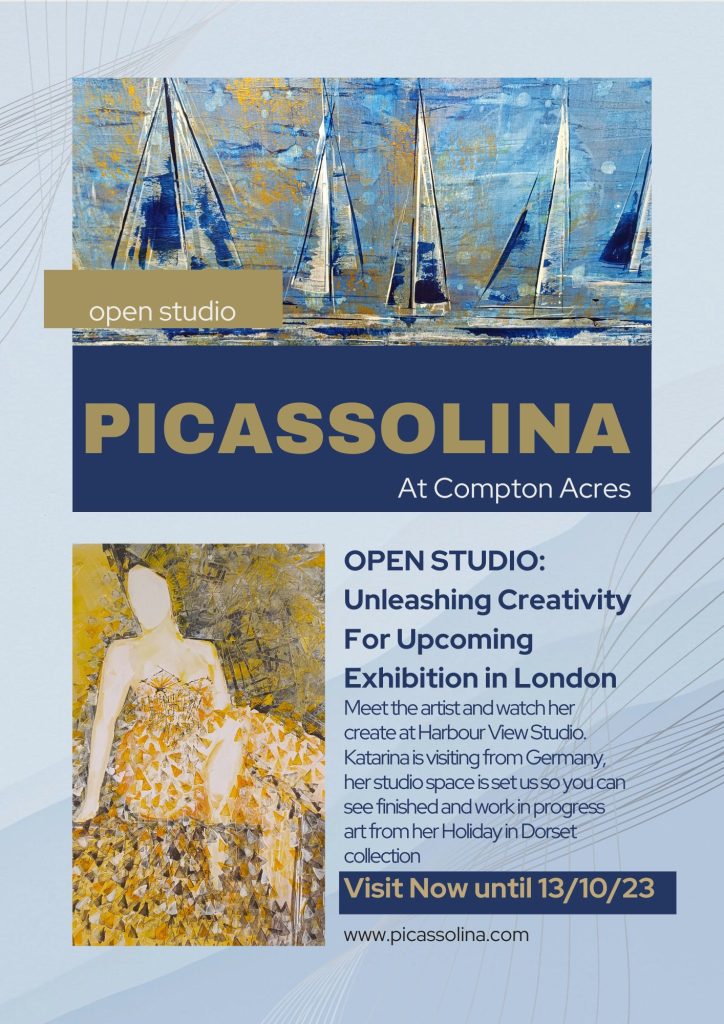 International German Artist Katarina, know as Picassolina is currently in residence at Harbour View Studio. She is creating her holidays in Dorset collection for an exhibition at The German Embassy next month.
Visit her while you are here and see her at work.
To check her timings or to look at her previous work you can visit her website.
You can also contact Picassolina on her mobile: What's App