We are sure you're as fed up with the wind and rain as we are but even if your garden is looking a bit 'windswept and interesting', there are still tasks that you can do to help your garden survive the elements in preparation for the more clement weather to come.
With the weather being much wetter than it should be, the best thing you can do is to keep the garden clean and tidy. Fork beds and borders to help with water drainage being careful at the same time not to walk over them too much.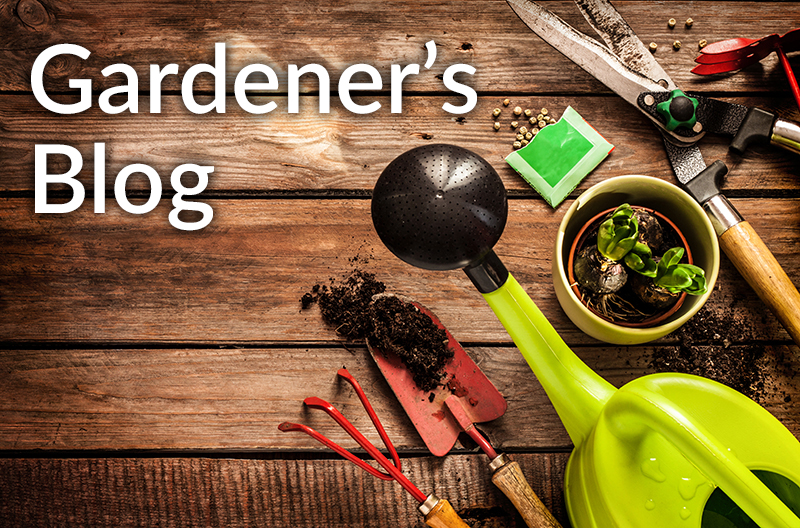 Plants are remarkable things. The smallest of them will battle through to reach the light, so give them a helping hand. Rake away any remaining leaves from your lawn and beds as bulbs are beginning to shoot. Be mindful of disturbing wildlife like hedgehogs.
Clean and sharpen your tools and get clearing. Cut back untidy and decaying perennials. You can be quite ruthless. The root system now contains all the life of the plant and decaying matter will only contribute to disease and unsightly looking plants. This is also a good time to prune Acers and other deciduous shrubs. The plants are dormant and therefore don't mind being cut so much. Dig out old plants or ones that haven't worked and plan for new ones that will. This will immediately make your garden look more attractive and cared for too.
Finally, if that bag of bulbs you bought in the autumn is still sitting in your shed looking accusingly at you, this really is your last chance to plant them! Ideally, they should have been in before Christmas but it's not too late. The important thing is to get them in now before a big chill sets in and see what comes up. You could be pleasantly surprised. The unseasonal mild and wet conditions will encourage their growth.
And remember, the old saying:
"There's no such thing as bad weather, just the wrong type of clothing!"
So, don your wellies and your waterproofs, and get out there. You and your garden will feel better for it!