It's been a slow start to the season, but summer has finally arrived in Dorset! What better way to welcome in the warm months ahead than with our Rose Event, coming to the plant shop this Friday.
Roses are a fantastic choice if you're looking to brighten up your garden this summer, with colours varying from pastel pinks and blues to vibrant golds and crimsons. Some varieties flower in one flush of blooms while others flower all summer long. At our plant centre here at Compton Acres, all our roses are scented and repeat flowering, making them the perfect option to plant now.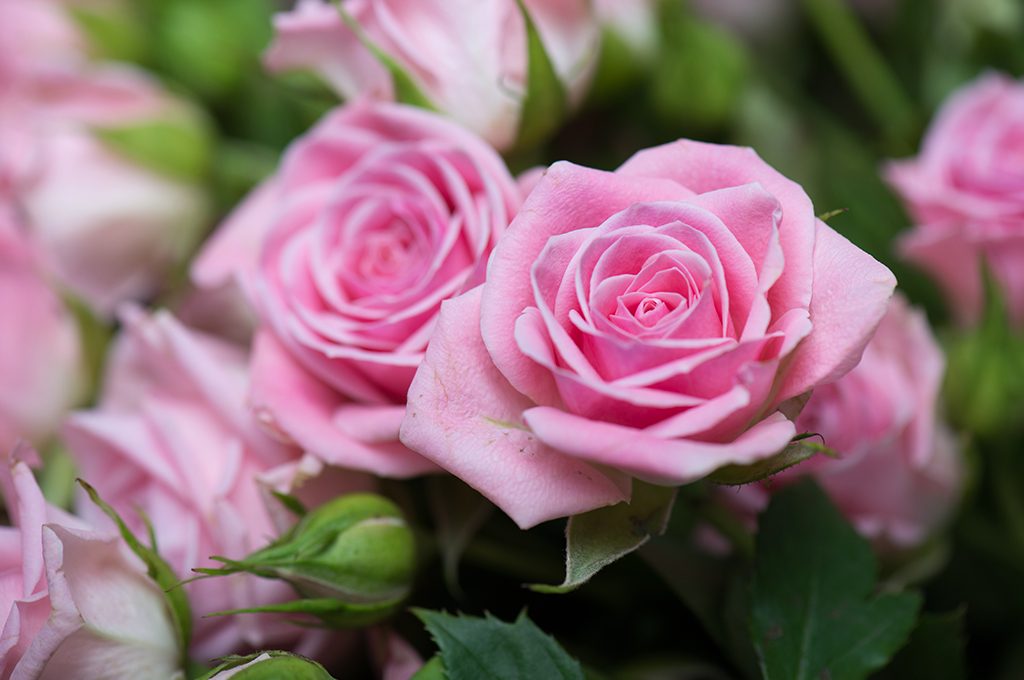 Types of Roses
The variety of roses we offer at Compton Acres comprises of climbing, shrub and rambling roses, including Snow Goose, Golden Celebration, Emily Bronte, The Mill on the Floss, Charlotte, Dame Judi Dench, Imogen, Olivia Rose Austin, tranquillity, Vanessa Bell, Lady Emma Hamilton.
The Rose Event at our Plant Centre
The Rose Event will be in full bloom from Friday 5th July. Forming a beautiful display as you head up towards our ticket office, the stunning arrangement will be unmissable, featuring not only roses but the perfect plants to accompany them. Lavender, for example, famous for its richly fragrant flowers, looks beautiful in amongst the white Snow Goose rose and will also be available in our plant centre. In addition to the wide range of plants, we also stock a variety of care products such as feeds and sprays to ensure your shrubs remaining in tip-top condition!
Tips for looking after your Roses:
Sun Sun Sun! – Roses love the sun so plant them where they will receive at least 6 hours of full sun per day. There aren't any roses that do well in the full shade, however, some varieties can tolerate it better. If you do choose to grow them in the shade, they won't flower as much and are more likely to suffer from diseases.
Regular watering – Make sure your roses get about 1-2 inches of water a week – though this does depend on soil type and climate as sandy soils will need more watering than those in heavier clay soils. It's important to water at soil level to avoid getting the foliage wet as wet leaves can encourage disease.
Soil type – Roses love well-drained soil that's rich in organic matter. If the soil is too rich in clay the roots can become waterlogged, so mix in compost and peat moss to combat this. Sandy soil will drain before the roots can absorb the water so adding compost will help to retain moisture.
Disease – Morning sun is especially useful in preventing disease as it dries out the leaves, but sometimes it's too late. Roses are susceptible to black spot and powdery mildew, however, there are treatments available to buy to combat this. Our plant centre stocks treatments for a variety of plant diseases, come instore and we'll be on hand to give you advice tailored to your problem.
If you're thinking of starting a gardening project this summer but don't know where to start, head into our plant centre for inspiration and advice, a member of our team will be happy to help you! Alternatively, if you are a keen green-fingered gardener interested in our Rose Event, come on in to see what we have to offer.
Happy Gardening!