As Summer turns to Autumn…
Wow! Where did the summer go? As we reach mid-September, the days are getting colder and the nights are getting shorter… It'll be autumn before you know it!
So, before we get into the grasps of the chilly autumnal and bitter winter weathers, now is the time to start preparing and planning your garden for next year. Here are some of our tips to get your garden ready for next Spring whilst also making it look beautiful in the winter months…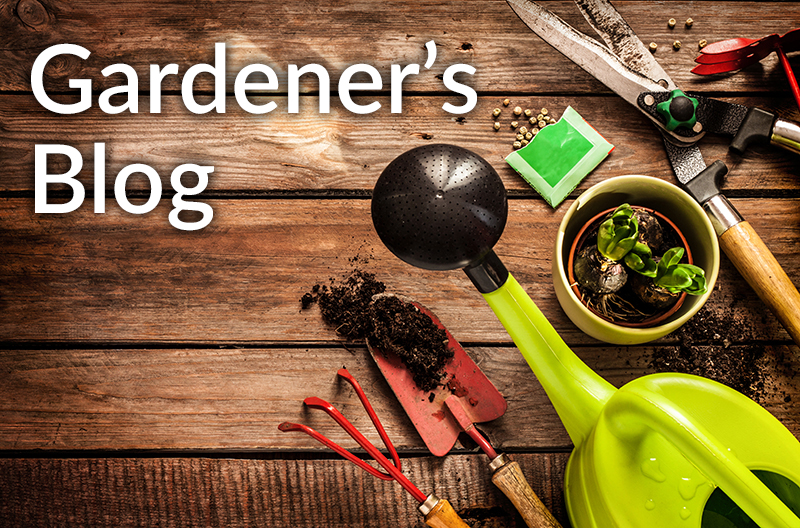 Stock up on spring-flowering bulbs
September is the ideal time to get your spring bulbs in the ground. With the soil still warm from the summer sun, this will help your bulbs to develop their root system so that they'll flower in time for spring.
Many spring bulbs are brilliantly resilient, which makes them easy to plant and very forgiving if you do end up planting them on the skew! For planting, we recommend first using some bulb fibre to create fertile soil which will support the roots. You'll then need to dig a hole which is around two and a half times the size of the bulb you are planting. Once you've done this, make sure to line the base of your hole with a layer of grit or sand, before pushing and twisting the bulb into the soil. Finally, cover the hole back up with the soil and compost you've dug up. Repeat as required for the rest of your bulbs!
We have a great variety of spring-flowering bulbs in our Garden and Plant Centre, including common favourites like Tulips, Daffodils and Hyacinths, as well as some more unusual choices such as the Dogtooth Violet (Erythronium dens-canis) which grows particularly well in shaded areas and Snake's Head Fritillary which is ideal for naturalising gardens.
Don't forget to deadhead!
Hopefully, you should have been doing this throughout the summer to help prolong the flowering period of your annual and perennials plants. Although the weather's getting colder, make sure you are regularly checking your plants and deadhead as necessary.
Of course, regular watering is also a major priority. Especially for any new perennials that you've bought in the summer months. These need consistent watering in order to help them produce good roots to help them develop into full flourishing plants next year.
Acers are ace in the winter…
At this time of year, Acers are turning wonderful shades of red and orange. They make a great purchase to keep your autumnal garden looking vibrant and also produce wonderful colours in the spring and summer too. We have the stunning Acer 'Osakazuki' currently available in our Garden and Plant Centre. Its green summer foliage transforms into a brilliant scarlet colour around September/October time to keep your garden looking bold in the autumn.
Next time you're at Compton Acres, make sure to pop into our plant centre for some inspiration and more green-fingered tips and advice. A member of our team will be pleased to help you.
In the meantime, happy gardening!