Sculptures in the Gardens – Brendon Murless
Compton Acres welcome with much excitement, 'Serenity' and 'Mother'. These stunning thought evoking pieces can be found as you approach the Japanese Garden. Mother is framed by the striking bamboo, which offers the perfect backdrop for this contemporary figurative sculptor. Serenity sits peacefully by the archway entrance to our popular Japanese gardens, surrounded with soft planting complimenting the subtle green toned finish.
In the Wooded Valley, you can also find Winds of Change V and Winds of Change V1 dancing together amongst the trees. As the leaves fall in Autumn these sculptures will really come into their own, making sense of their very creation.
Watch the Sculptures In The Gardens, by Brendon Murless video here.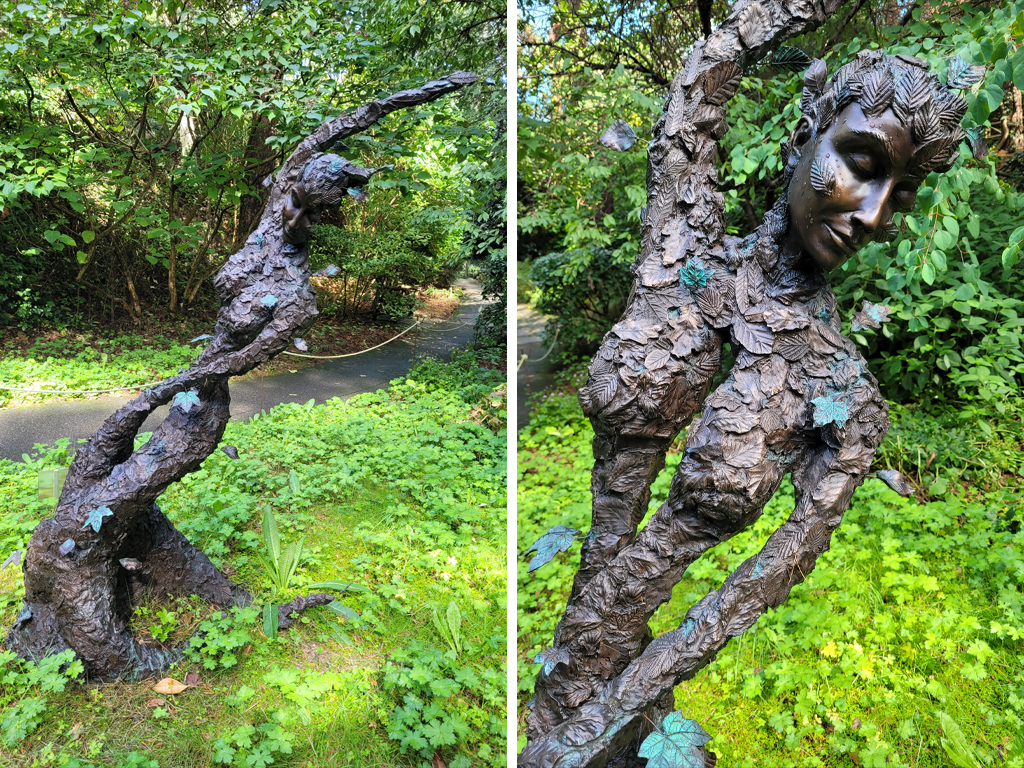 Winds of Change V
200cm x 70cm x 120cm. Patinated Bronze resin. Edition of 30. £6,900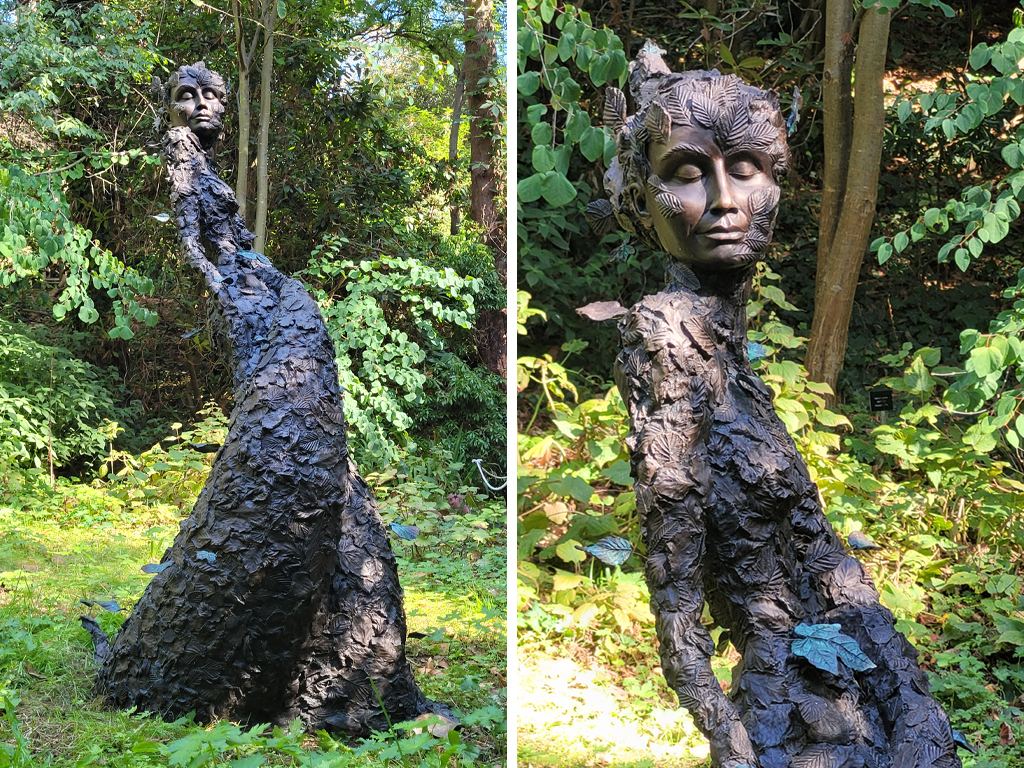 Winds of Change V1
190cm x 75cm x 110cm. Patinated bronze resin. Edition of 30. £6,900
Award winning sculptor Brendon Murless takes his inspiration from both the human form and the beauty in nature, exploring that special connection through different materials and themes. Brendon's unique style captures the imagination of the viewer as he leaves the door wide open for the viewer to interpret his pieces for themselves.
Brendon has been named Best Figurative Sculpture by The Southwest Academy of Fine Arts and has exhibited his stunning work around the UK and abroad for over 15 years. As well as working to private and public commissions, in the UK his work has been exhibited extensively, including galleries and sculpture parks such as Cotswold Sculpture Park, The Sculpture Park (Surrey), RHS Rosemoor, Harold Hillier Gardens and many more.
Brendon comments: "It a pleasure to be exhibiting at Compton Acres where the beautiful gardens will be the perfect setting for my outdoor sculptures"
Sales and Viewing enquires
Both Sculptures can be viewed as part of our standard garden entry price. If you would like to enquire about purchasing a piece, commission a different size or finish, please contact Harriet Sheppard on 01202 700778. We can also arrange a private viewing and discuss all the available options with you at a quiet time in the day.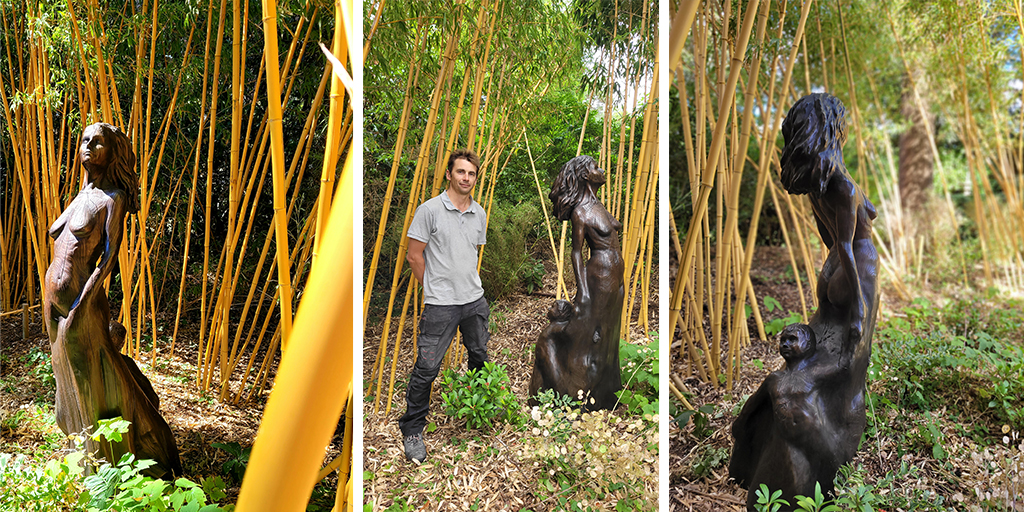 Mother
Originally carved in wood, this is a limited-edition cold cast from a mould taken of the original.
Medium: Patinated Bronze Resin  •  Size: 190cm x 70cm x 70cm  •  Edition: 5 of 30  •  Price: £5,900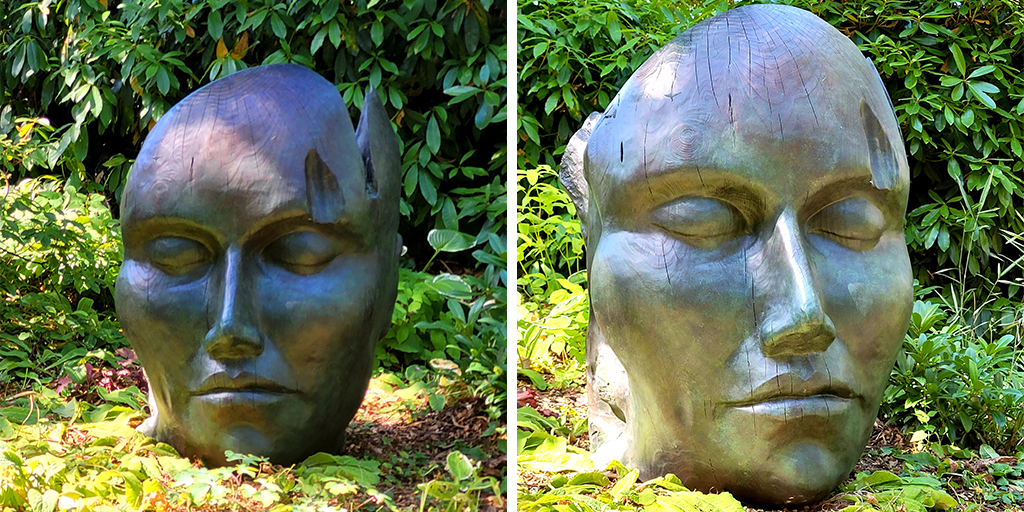 Serenity
Originally carved in wood, this is a limited-edition cold cast from a mould taken of the original.
Medium: Patinated Bronze Resin  •  Size: 104cm x 70cm x 70cm  •  Edition: 11 of 30  •  Price: £4,500