Christmas at the Plant Centre
Throughout winter season we will be stocking an exceptional selection of celebratory seasonal plants and Christmassy gifts.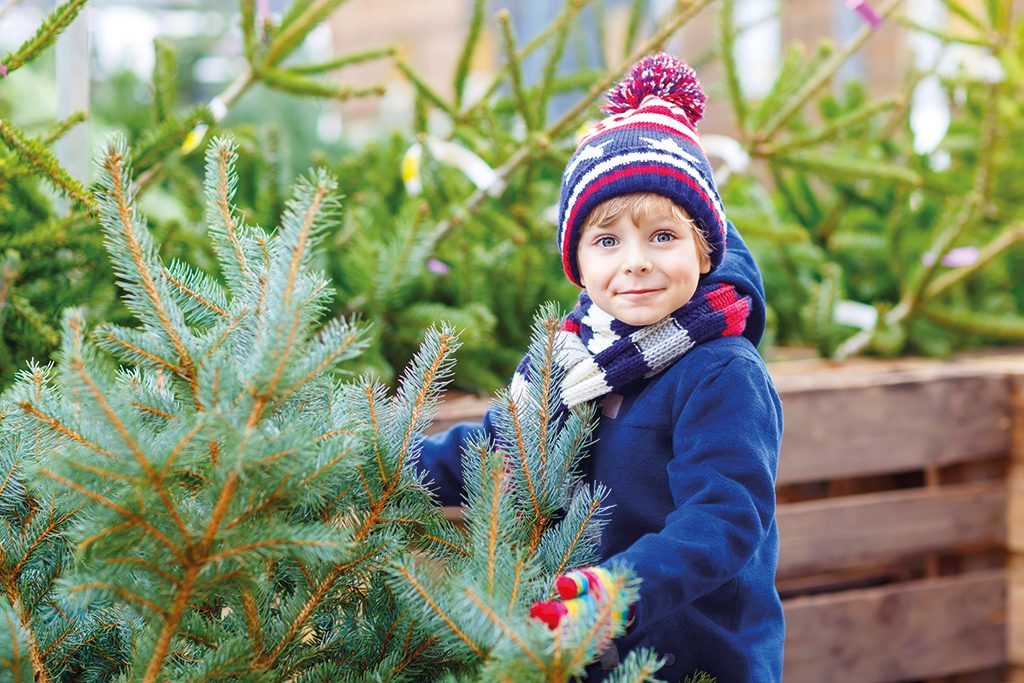 Perfect Plant Gifts
Strolling along the covered walkway in our Plant Centre you can browse for popular winter flowing Camellias, Skimmia Japonica with their gorgeous red berries, eye-catching winter bedding plants, striking Cyclamen, elegant Hellebores, beautifully scented Sarcococca and many more besides.
In late November, we will also be taking delivery from Wales of splendid British grown Christmas trees.
A Compton Acres Christmas
Providing a great experience for the family, choose your tree with a lovely complimentary glass warm mulled wine (strictly for the grown-ups) at weekends, whilst the little ones watch their handpicked tree being wrapped and prepared for home. We are open 7 days a week so if you prefer a quieter time to choose your tree, come along between 10 am and 5 pm on weekdays.
Festive Firs
This year spectacular non-drop Nordmann firs will make up the majority of our selection with a larger range of potted trees available for those who would like to plant their tree after Christmas. Fraser firs will be available but please come early to secure one.
You can find a perfect Christmas tree for you all the way from 3ft up to 12ft. We have introduced 10ft trees this year by demand. These are impressive looking trees for hallways and entrances whilst still being manageable. To complement the growing trend for larger trees we will be well stocked in the most popular size category between 7 to 9ft.
As always, our team help in any way we can to make it a fun experience for the whole family with every need covered from tree stands in different sizes and colours to advice on keeping your tree healthy and of course taking it to your car for you.
Grab a Gift!
Inside the Plant Shop, you can find a lovely range of gifts including wonderfully scented St Eval diffusers and candles. Perfect for keen gardeners, we also have a wide selection of seeds, Backdoor Shoes and Felco secateurs.
Delightful Decorations
Our festive decorative items include beautiful one-off pieces and fairy lights. The ever-popular Starburst lights have proved to be one of our best-selling products. Captivating and pretty these lights a wonderful standalone decoration in any home. We also have dazzling Copper flower sculptures new to us this year which will look fantastic indoors or out.
Fresh wreaths, mistletoe and holly will be available but please enquire as they are subject to availability.
Please check the website for a confirmed arrival date for the trees in the coming weeks!
We do take pre-orders starting now with a deposit paid. This can easily be done over the phone. Just call 01202 700778 and ask for the Plant Centre email plantcentre@comptonacres.co.uk