We Struck Gold!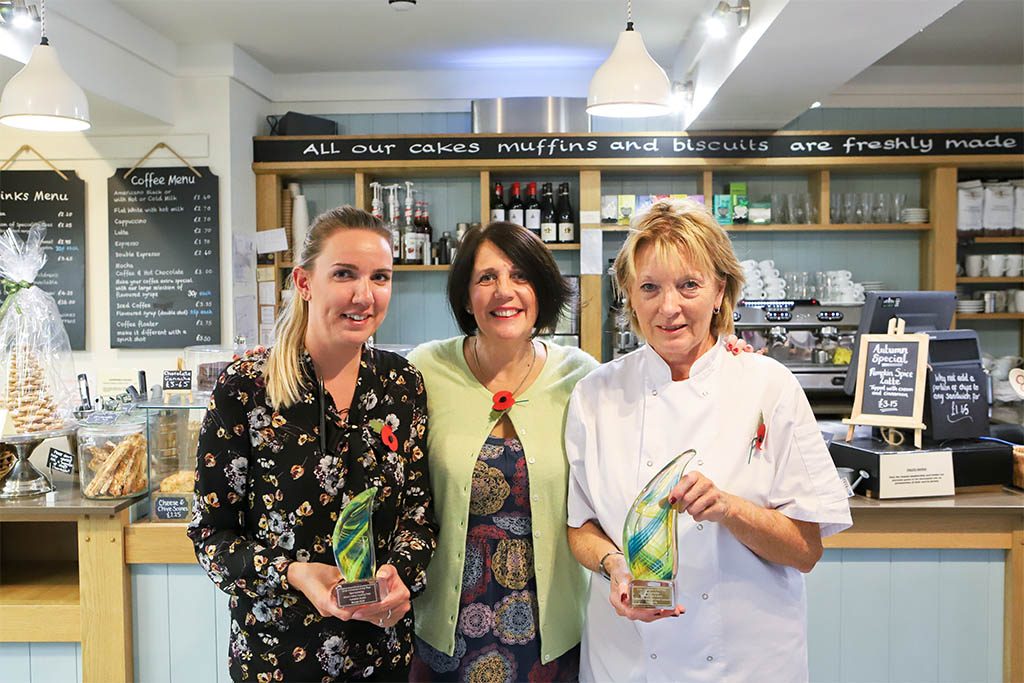 Oh, what a wonderful time we had on Thursday night (8th November) at the Dorset Tourism Awards. Our co-owner, Kaye Merna, and Head Chef, Viv Bronson, attended the fabulous awards evening at Poole Lighthouse. It was a splendid black-tie affair hosted by BBC Dorset's Steve Harris with special guest speaker, TV's Debra Stephenson, and with a lovely performance from a trio from the Bournemouth Symphony Orchestra.
We were finalists in two categories: Small Attraction of the Year and Café/Tearoom of the Year. We were up against some very stiff competition, so although you always go to these events hoping to win, you never go expecting to win – let alone come away with not one, but, TWO awards. However, that's exactly what happened! We picked up a very creditable Bronze for Small Attraction of the Year but an incredible, rather marvellous, and very well-deserved Gold for our Café and Tearooms.
We are so proud of all our staff – and especially our Café and Tearooms team. To get this level of recognition is a fantastic testament to everyone's hard work and dedication. We can't thank them all enough. We all love Compton Acres – it's a very special place to work and, right now, it does rather feel as though Christmas has come early!
Bring on the celebrations!