Whoo! Our Gorgeous Café and Tearooms is in the Finals of the Destination Awards!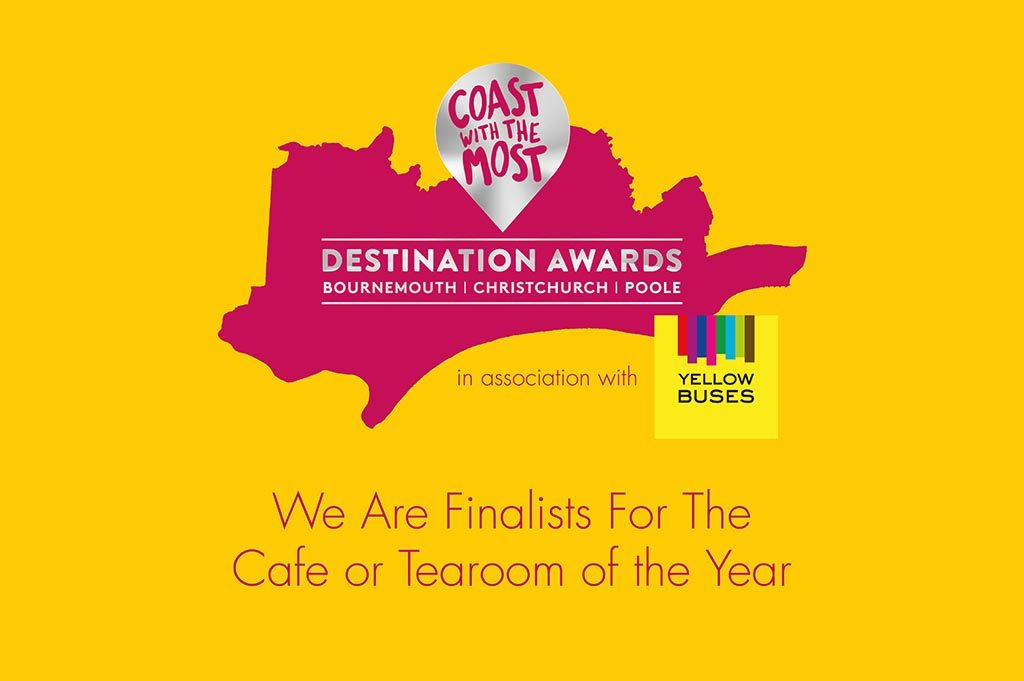 We are completely pleased that our gorgeous Café and Tearooms is a finalist in BCP's Destination Awards, celebrating true excellence in the businesses that help make our beautiful part of Dorset such a great place to visit (and to live and work too!)
We are so proud of our Head Chef, Viv Bronson, and her amazing team. Whenever you visit our dog-friendly Café and Tearooms you can be sure of the warmest of welcomes and the highest quality food 362 days a year! Viv and her team create delicious imaginative dishes using locally-sourced ingredients. Their menu includes an extensive selection of gluten-free, vegetarian and vegan fare. In fact, they have recently introduced a new range of Coastal Forage Pies: all hand made, slow roasted and freshly cooked. No wonder they're finalists!
Pop in and see – or should that be taste – for yourselves!